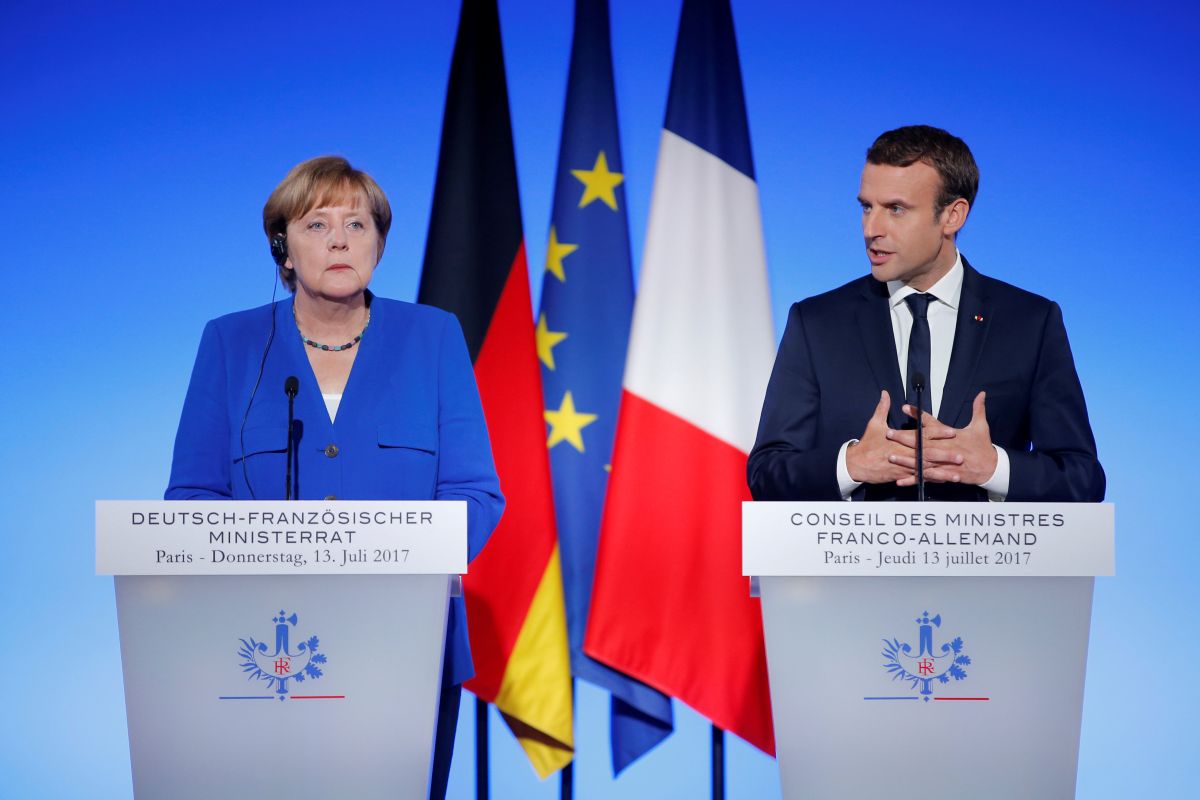 REUTERS
Ukrainian officials, security monitors and Kyiv's foreign backers had warned on Wednesday that Moscow's decision to withdraw from a Ukrainian-Russian ceasefire control group could worsen the fighting in eastern Ukraine, as reported by Reuters.
Macron and Merkel said in their statement there was no alternative to an exclusively peaceful settlement and called for a return of the Russian officers to the Joint Centre for Control and Coordination. Russia had accused the Ukrainian side of obstructing their work and limiting access to the front line.
Read alsoPoroshenko-Merkel phone talk: Liberation of Ukrainian hostages must be held by year-end"In the light of the volatile security situation, they ask the sides for immediate and verifiable steps to remedy this situation," Macron and Merkel's statement said.
"It is necessary to implement agreements on disengagement and the withdrawal of heavy weapons behind the agreed withdrawal lines, withdrawal of tanks, artillery and mortars to the agreed storage sites."
"Other aspects of the Minsk agreements, like the withdrawal of foreign armed formations or the return of control over the Russian-Ukrainian border need to addressed seriously as well."
Fighting in eastern Ukraine has escalated to the worst level in months, officials monitoring the conflict said on Tuesday.