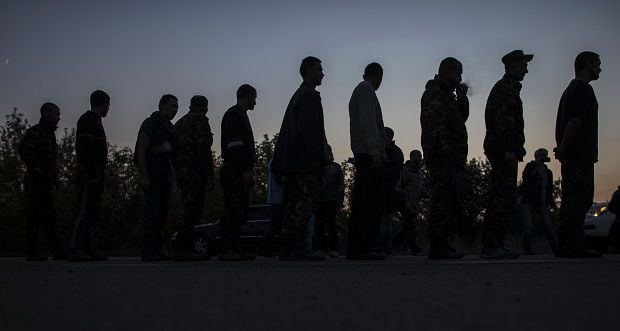 REUTERS
As the meeting wrapped up, Kirill said all conditions for prisoner swap had been agreed.
"Today, the process of coordinating all the details regarding the exchange of prisoners between "DPR", "LPR" and Ukraine has come to a completion in the St. Daniel's Monastery," he said.
"I hope that the upcoming prisoner exchange that will begin the process, because not all of those who will remain in captivity for a while have been included in the [exchange] lists, but I express my ardent hope that this first stage will entail further efforts to liberate those imprisoned," Kirill said.
Read alsoPrisoner swap: Eight people suspected of separatism released in OdesaAt the same time, Zakharchenko stated that the exchange would be held under the "306 for 74" formula, on December 27.
The meeting was also attended by Viktor Medvedchuk, leader of "Ukrainian Choice - Right of People" public movement.
As UNIAN reported earlier, November 14, Ukraine's humanitarian envoy to the Minsk Trilateral Contact Group Iryna Gerashchenko said that 157 citizens of Ukraine remained in captivity of Russian-controlled militants in the occupied Donbas.
On November 15, Russian President Vladimir Putin stated that he would "do everything in his power" to have an exchange of prisoners carried out with Ukraine.
Read alsoPrisoner swap lists already harmonized – media"I will do everything that depends on me. I will talk with the leadership of the 'Donetsk Republic' and 'Luhansk Republic'. I hope that what you are proposing will be realized as soon as possible," Putin said, responding to the request by Viktor Medvedchuk, who had asked Putin to address militants so that they go for the first stage of the swap under the "all for all" formula.
According to him, 380 people could return home: the Ukrainian side is ready to release 306 people and Russian militants - 74 people.
"This would be a very serious step in the implementation of Minsk agreements and issues of peace in Donbas," Medvedchuk said.