Moscow says "no decisions" taken on open arms supplies to Donbas
The Kremlin said that no decisions have been made to launch open deliveries of weapons to the occupied parts of Donbas, according to an UNIAN correspondent in Russia reporting from a press conference by Russian president's press secretary Dmitry Peskov.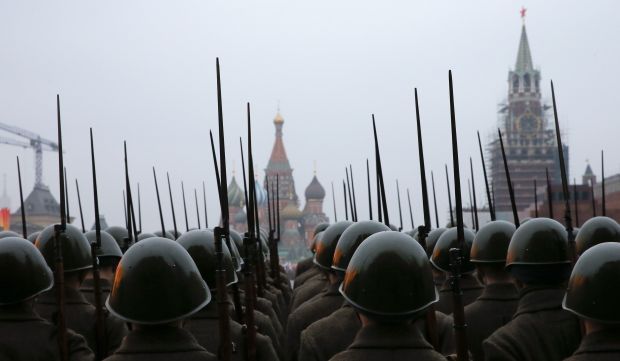 REUTERS
"No decisions were taken in this regard," said Peskov, answering the UNIAN correspondent's question on whether the Russian Federation intends to openly supply arms to the occupied Donbas, in connection with the U.S. move to provide lethal aid to Ukraine.
Read alsoU.S. says it will provide Ukraine with 'defensive' aid – ReutersAsked by UNIAN whether Moscow is developing a practical response to Washington's supply of weapons to Ukraine, Peskov said: "I can't elaborate. Of course, this was discussed at the highest level - Moscow is not indifferent to the fate of several million people who live in unrecognized republics."
He has stressed that the Kremlin has a "negative" attitude toward the U.S. decision to supply to Ukraine Javelin anti-tank systems, of which the Russian president has spoken.
Read alsoPoroshenko: U.S. decision on arming Ukraine to become "transatlantic vaccination against Russian virus of aggression""This is due to the fact that the influence of extremist and nationalist elements in Kyiv is very strong. Having obtained such weapons, they can use this to stir up more provocative and aggressive actions against the Donbas republics," he said.
If you see a spelling error on our site, select it and press Ctrl+Enter