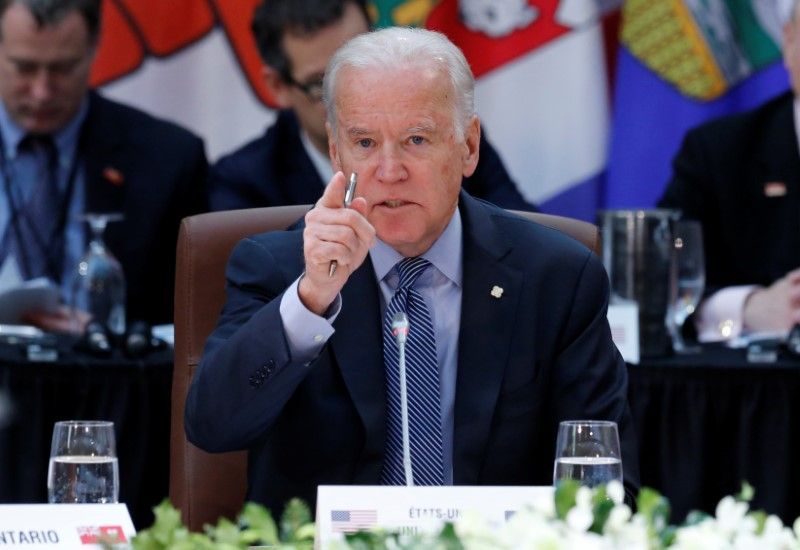 REUTERS
"I made the last of many urgent calls to Yanukovych at the end of February 2014, when his snipers killed dozens of Ukrainian citizens and we had reliable information that he was preparing an even more intense crackdown. I paid his attention for several months to the fact that he should exercise restraint in relations with his citizens, but that night, three months after the start of the protests, I told him that it was all over. It's time to withdraw your militants, and he left," Biden said, according to Frontnews.eu.
He added that he reminded Yanukovych that his only real supporters were political patrons and manipulators in the Kremlin and that he should not expect that Russian friends would save him from this catastrophe.
Read alsoRussian psy-ops campaign paved way for military action in Crimea in 2014 - media"I noted that Yanukovych has lost the confidence of the Ukrainian people and that history will severely punish him if he continues to kill people. Humiliated, Yanukovych fled from Ukraine the next day - thanks to the courage and determination of the protesters - and control of the state temporarily fell into the hands of a young patriot named Arseniy Yatsenyuk," he added.
President of Ukraine Petro Poroshenko on the Independence Day of Ukraine on August 24 awarded the Order of Freedom to US Vice President Joseph Biden and former French President Francois Hollande.