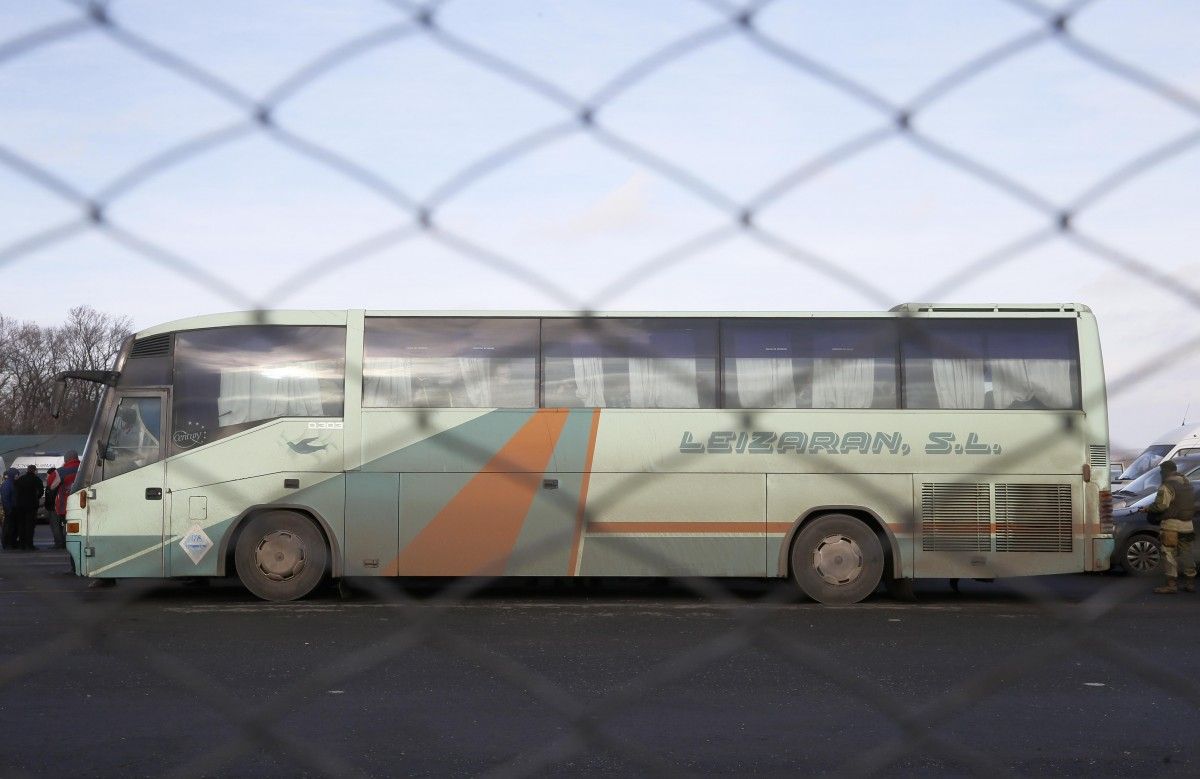 REUTERS
"The good news one could now talk about: the swap is over, the Ukrainian side has received 74 hostages who were in captivity in the occupied area of Donbas, they are returning home!" she wrote on Facebook on Wednesday, December 27.
The exchange of prisoners of war took place near the Russian-occupied town of Horlivka in Donetsk region. The released people have already got into a bus and are returning to the Ukrainian-controlled territory, according to the news outlet Hromadske.
Read alsoDonbas swap: Some from militant lists refuse to return to "LPR/DPR"This is the first such exchange in the last two years and the first in scope.
Seventy-four hostages were returned to Ukraine. Sixteen of them were held captive in the so-called "Luhansk People's Republic" ("LPR"), while 58 Ukrainians were handed over by the so-called "Donetsk People's Republic" ("DPR").
Among those released from captivity of the "LPR" are Vladyslav Ovcharenko, Artyom Akmerov, Valentyn Bogdan and Eduard Nedelyayev. Among the Ukrainians released by the "DPR" are scientist Ihor Kozlovsky, public activist Volodymyr Fomichov and serviceman Oleksiy Kyrychenko, who was captured in 2014.
Ukraine extradited 73 people to the occupied Luhansk and 165 people to the occupied Donetsk.
Verkhovna Rada Commissioner for Human Rights Valeria Lutkovska reported that 43 from 306 people who had to be returned by the Ukrainian side had already served their sentences and had been released from custody before, so they did not come to the exchange.
There are also about 10-15 people who came for the swap, but refused to return to the areas controlled by the militants in Luhansk and Donetsk regions.