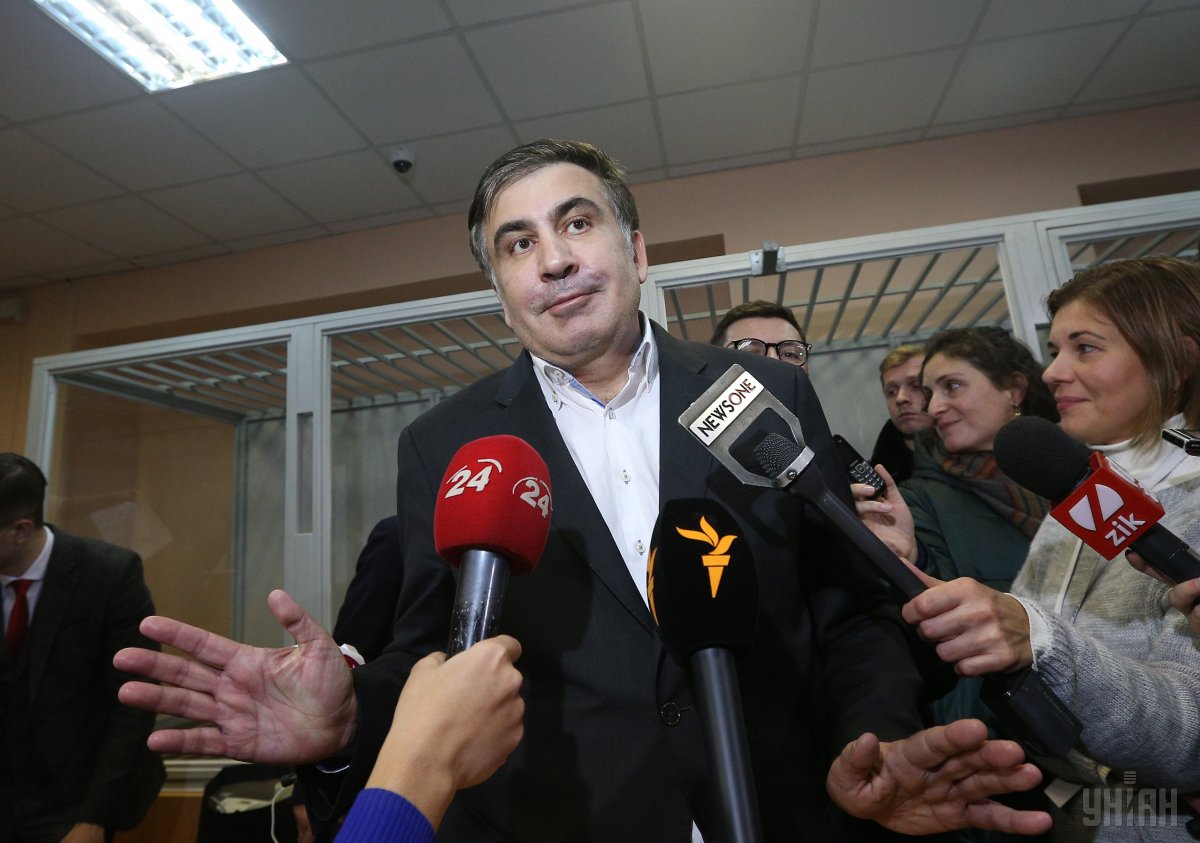 Photo from UNIAN
Ukrainian Prosecutor General's press secretary Larysa Sargan posted the relevant report on her Facebook page on Dec 29.
"Words and phrases belonging to them are personified in the protocol based on the results of a clandestine measure taken. Today, about 15 people who assist Ukrainian law enforcement agencies in documenting criminal offenses, committed by M. Saakashvili, S. Kurchenko, O. Dynnyk, S. Dangadze, were interrogated as witnesses and remain under government protection," Sargan wrote.
Read alsoSaakashvili spotted at Boryspil airport on Dec 23 – mediaLater the same day, PGO spokesman Andriy Lysenko told 112 TV channel that the agency was ready to have international digital sound experts to be involved in further examination, if required by the defense team.
"In case if the suspects' defense team insists, we are ready to attract foreign experts for further examination, and we are quite sure that we have in our disposal original authentic recordings of conversations between Kurchenko and Saakashvili," he said.