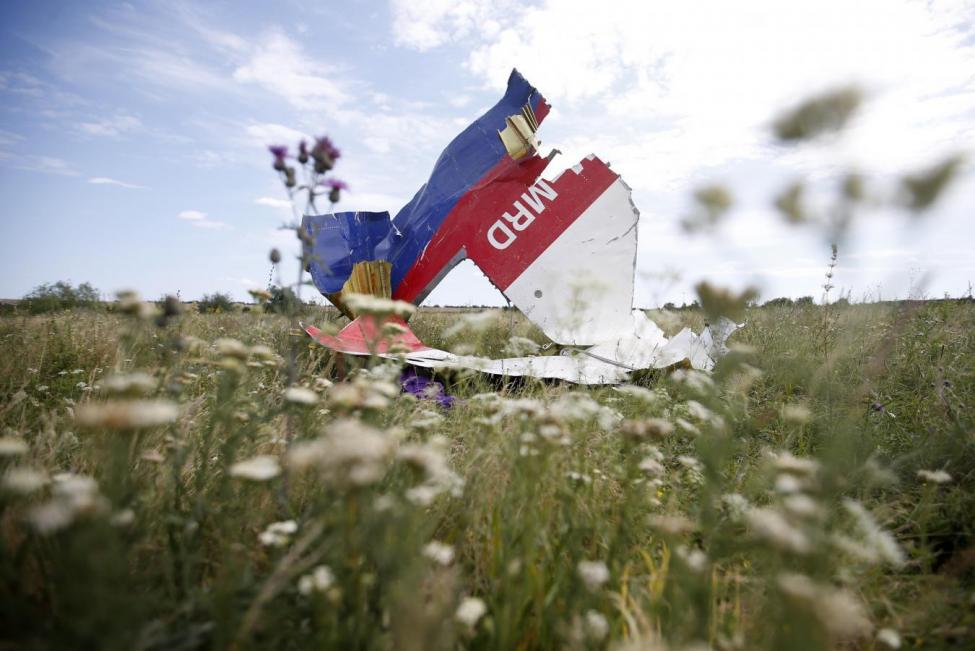 REUTERS
There is a complete lack of any physical evidence or reliable witness accounts, Aric Toler wrote.
There are no visible traces of a missile launch or deployment of military equipment in the field of Zaroshchenske in available satellite imagery between July 16 and 19, 2014. Additionally, numerous journalists have visited Zaroshchenske after the shoot down and spoke with local residents, and were unable to find a single person in the area who observed military activity in mid-July 2014, a missile launch, or movements of Ukrainian military equipment near the field.
It was not until July 2015 that Russian-funded media outlets found a witness named "Sergei" who claimed to have seen Ukrainian military equipment in the vicinity, though still over six kilometers south of the alleged launch site.
In general, the five main pieces of evidence that buttress the Kremlin's Ukrainian Buk theory are as follows, with a brief description of where the Kremlin has tripped up with their claim.
Technical reports from the state-funded defense manufacturer of the Buk missile. These reports were directly contradicted by the Dutch Safety Board's forensic report.
A couple of satellite images showing the deployment of two Ukrainian Buk TELARs to a field south of Zaroshchenske. These images were heavily digitally altered.
Read alsoInvestigators not yet ready to disclose names of MH17 suspects – PGOSatellite imagery showing the development of a Ukrainian military fortification south of the Zaroshchenske field. This position was in territory controlled by Russian/separatist forces, near a village it had soldiers stationed.
A witness who described seeing radar and military units near Zaroshchenske on July 17, 2014. This alleged deployment was 6km south of Zaroshchenske, and the visual description given by a witness known as "Sergei" of these radar systems does not match that of the Buk complex.
Read alsoBellingcat: Russian Colonel General identified as key MH17 figureA former Ukrainian officer who says he quit the Ukrainian military as soon as he realized that they were lying about MH17. He actually quit in 2016 for "family reasons," and only emerged to tell his story over three years after the MH17 downing. No details in his witness account are corroborated by non-Kremlin sources.