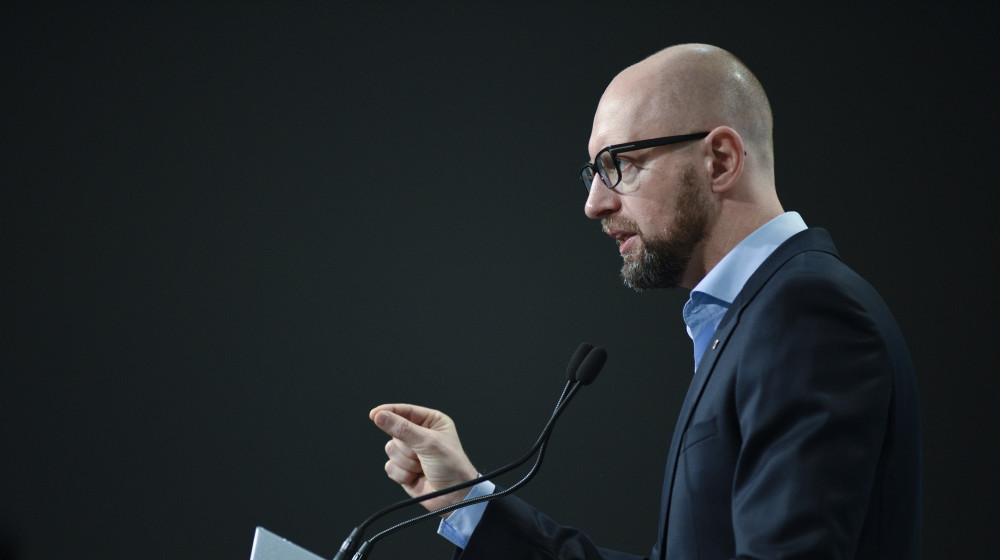 nfront.org.ua
The anchor noted that the writer once sympathized with Arseniy Yatsenyuk and said that he was the most "exotic" prime minister in Ukraine.
"I do not think that Yatsenyuk's face is now forgotten. I'm almost sure that some kind of a return will take place. It seems to me that at that stage he has fulfilled all that the prime minister had to do in a crisis situation," Andrukhovych said.
Read alsoInterpol rejects Russia's appeal to put Yatsenyuk on int'l wanted listAccording to the writer, Yatsenyuk won general public hatred with his actions, which means that the steps made were in fact correct.
"Public hatred is a response to unpopular steps that were necessary and that somebody had to take. After all, as they say, a reformer is successful only when people stop saying hi and walk away to the other side of the street," Andrukhovych said.