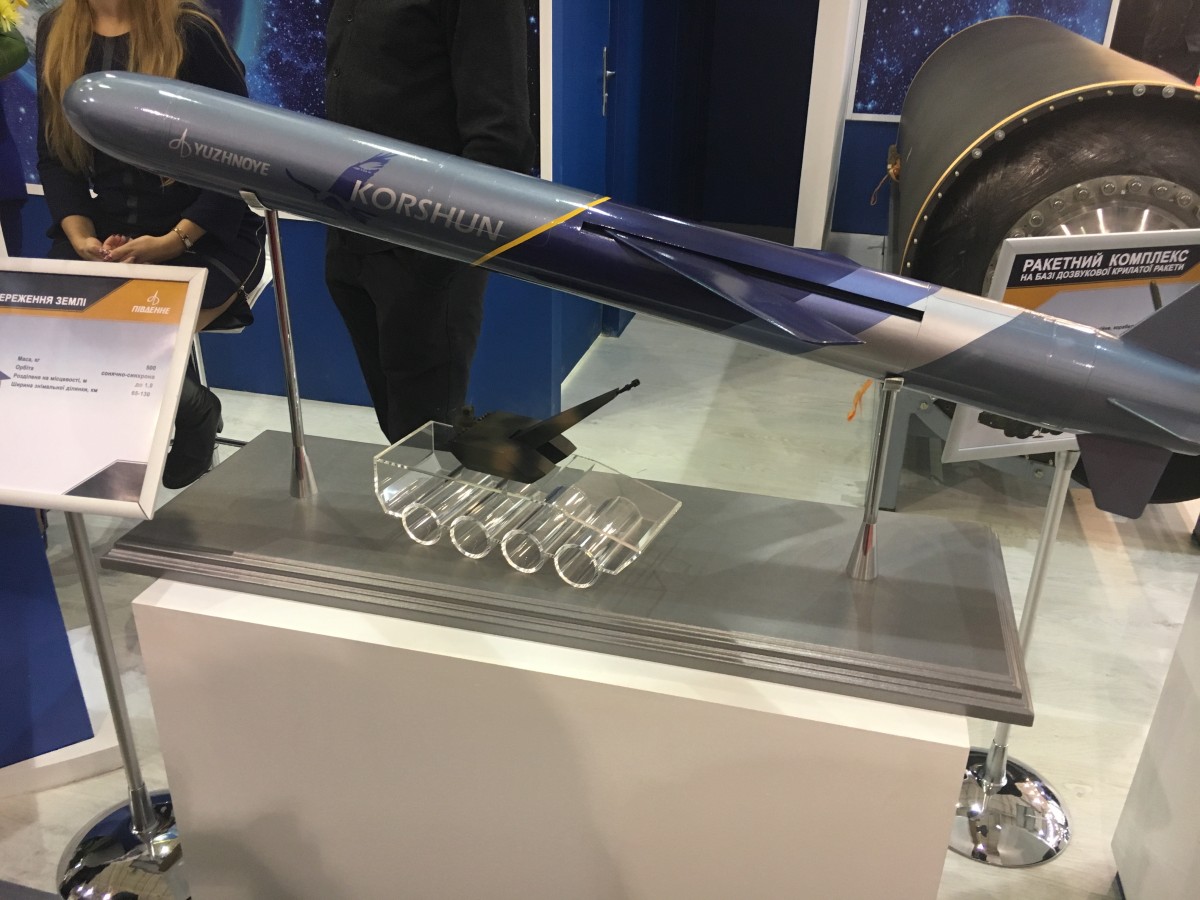 Photo from UNIAN
The Yuzhnoe Design Bureau has released promo video footage showing the model of a new ground-launched cruise missile from KORSHUN missile family. The company, however, has not provided any details or documents about the new missile, Defence Blog reports.
An unnamed Ukrainian defense industrial source says that the Yuzhnoe Design Bureau develops terrain hugging missile at their own initiative. It can be launched from mobile land or optional underwater platforms.
Read alsoUkraine successfully tests Vilkha missile systemThe missile will use solid fuel rocket boosters before the jet engine comes up to power after a launch. The new ground-launched cruise missile will have up to 500-700 km range and would be potentially able to penetrate enemy air defense systems undetected.
The mock-ups and models of new KORSHUN missile family were showcased by Yuznoe Design Bureau numerous times. However, there is no reliable data at the moment regarding test launches.