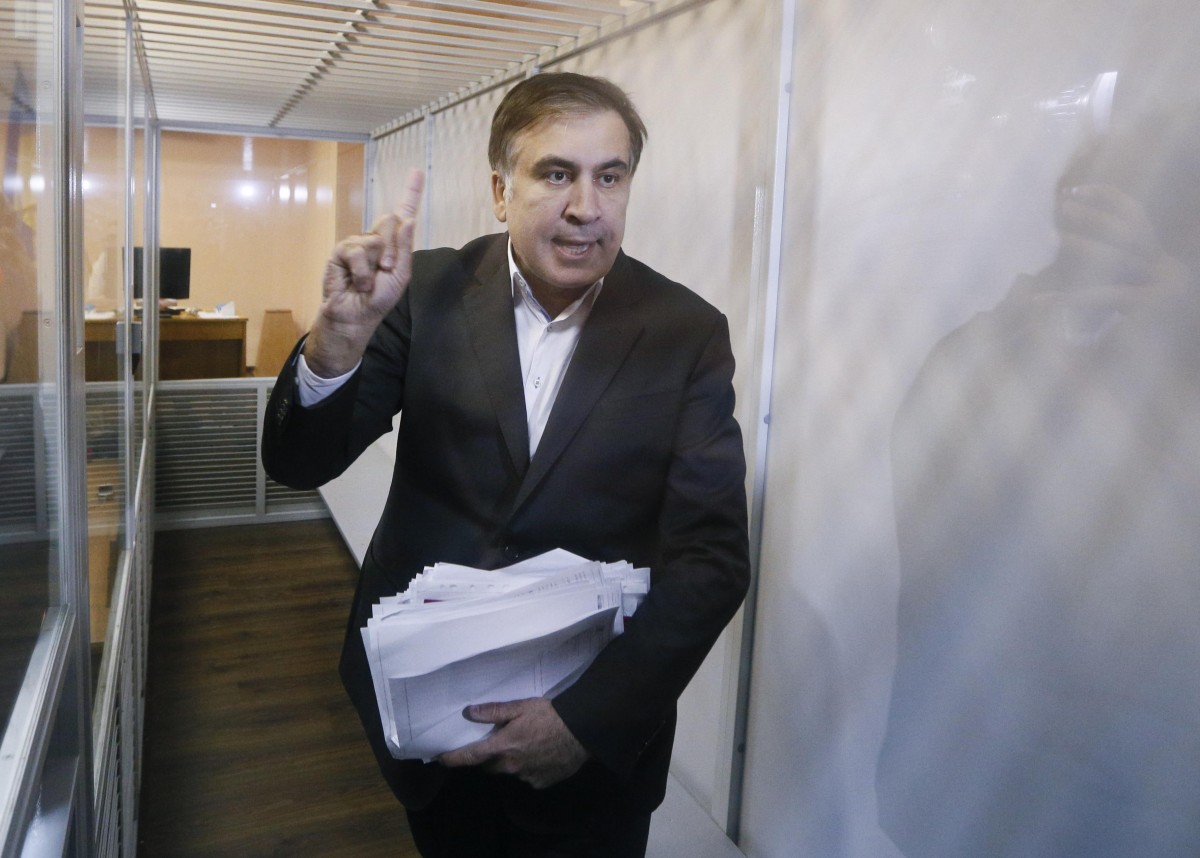 REUTERS
He announced this after Saakashvili was questioned at the main department of the SBU Security Service of Ukraine in the city of Kyiv and Kyiv region on Wednesday, January 10, an UNIAN correspondent said.
Read alsoRFE/RL: Saakashvili says Russia's FSB involved in fabricating evidence against him for Kyiv trial "[We] continue filing claims against the State Migration Service. Today I, as a lawyer, received a ruling by Judge [Tetiana] Skochok, who ruled on January 3 not to satisfy Mikheil Saakashvili's claim for designating him as a person who needs additional protection. We, as the defense, and Mikheil have 30 days to appeal," the lawyer said.
Also, according to him, several lawsuits have been filed against the State Migration Service in other courts, including the district court of the city of Kyiv. "Therefore, we are suing the migration service in further defense, which means there are no legal grounds for the possible expulsion of Saakashvili or his so-called extradition today," the lawyer said.
He expressed the hope that the Ukrainian authorities would not get any grounds for the extradition of his client in future.