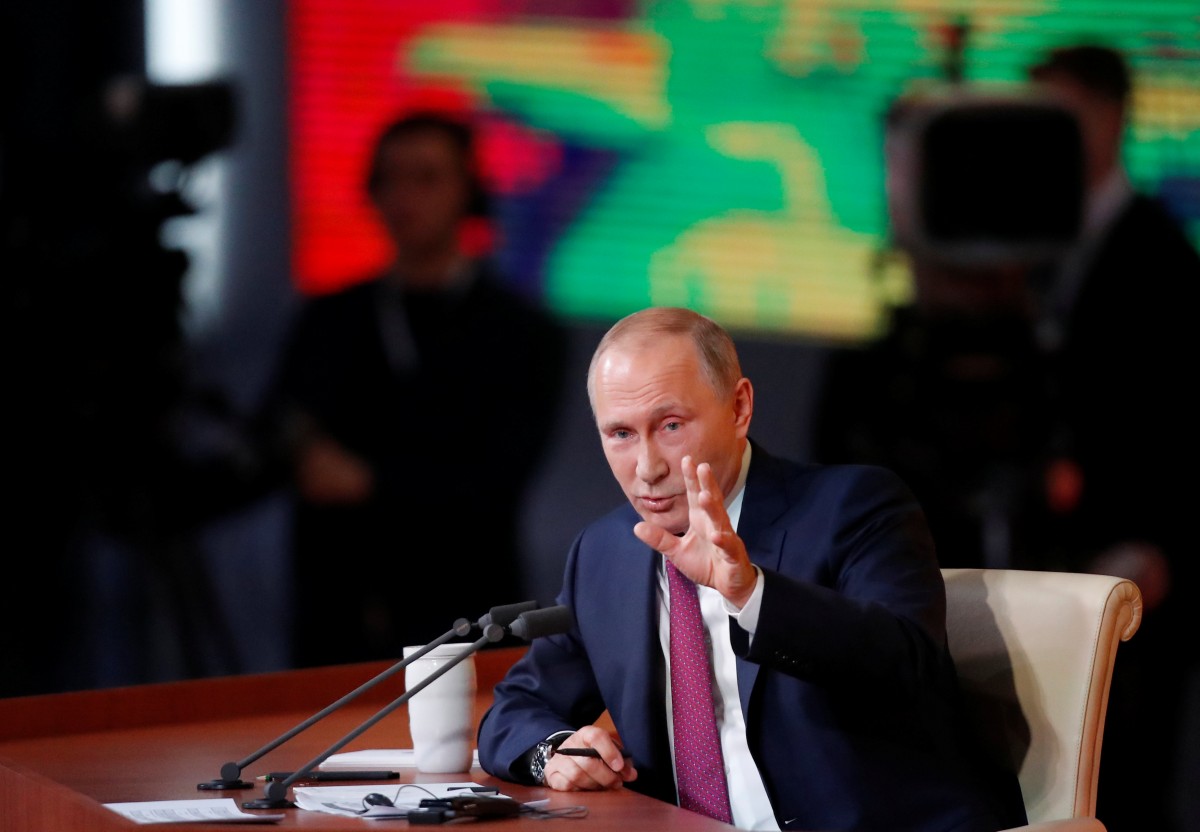 REUTERS
"In general, as to our relations with Ukraine, the situation is absolutely abnormal, when instead of the constructive development of relations between two close, fraternal countries, actually parts of one and the same people, there is the situation like we are seeing today," Putin said at a meeting with editors-in-chief from Russian printed media and news agencies in Moscow on Thursday, January 11.
Read alsoPutin says Russia ready to return Ukrainian military ships, aircraft left in CrimeaHe said he hoped the situation between Russia and Ukraine would improve sooner or later.
"I expect that after issues in Donbas have been resolved – this will happen sooner or later, there are no doubts about that – interstate relations between Russia and Ukraine will be normalizing as a whole," he said.
Despite all difficulties and problems, trade between Russia and Ukraine grew last year, and the growth was significant, he said.
"This is a good sign that we have fundamental resources for restoring the relations in general," Putin said.
UNIAN memo. Russia occupied the Ukrainian Crimea in March 2014 and started destabilization in eastern Ukraine, Donbas. The Russian Federation has been sending weapons, mercenaries and regular troops there. Hostilities in Luhansk and Donetsk regions began in the middle of April 2014 and the fighting still goes on. The Russian troops deployed in eastern Ukraine number about 35,500 people.