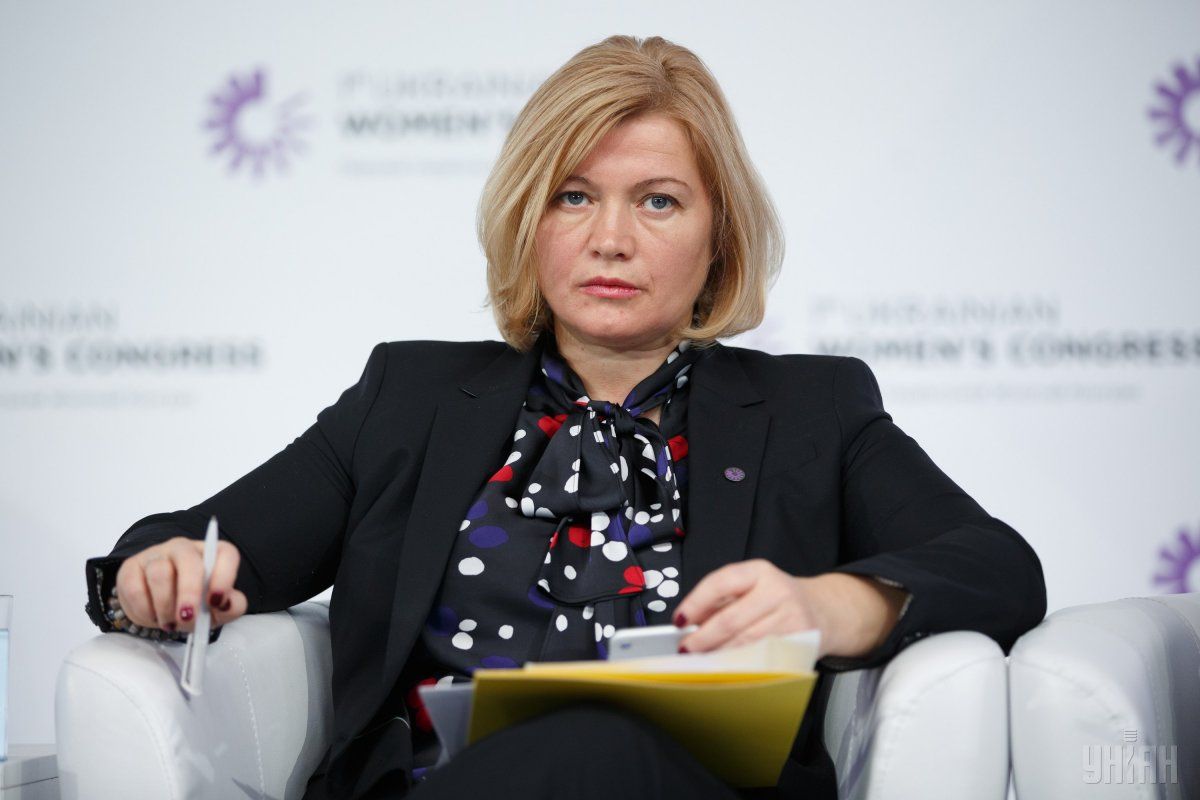 Photo from UNIAN
"We'll not sell out Crimea for ships, we will neither surrender nor swap it," Gerashchenko wrote on Facebook.
"Indeed, these are our ships stolen by Putin. They are brought to an awful condition by the invaders, just like the entire Crimea. Everything touched by the 'Russian world' comes to a waste. We will return Crimea and all Ukrainian property there, including ships. And Donbas, too," wrote Gerashchenko.
As UNIAN reported earlier, Russian President Vladimir Putin said that Russia could hand over to Ukraine warships and aircraft from the occupied Crimea.
Read alsoPutin says Russia ready to return Ukrainian military ships, aircraft left in Crimea"Using this opportunity, I'd like to say we are ready to continue this process: we are ready to return Ukrainian military ships that are still in Crimea, we are ready to hand over aviation equipment and armored vehicles. However, it [the military equipment] is such a wreck. But it's none of our business. This is the condition it actually was in. And naturally, nobody has ever serviced it all these years," Putin said at a meeting with editors-in-chief from Russian printed media and news agencies in Moscow on Thursday, January 11.
After the annexation of Crimea in March 2014, Russia began to transfer captured equipment to Ukraine, but the transfer was suspended after Russia had invaded eastern Ukraine.
Read alsoPutin still thinks Russia-Ukraine relations will normalize, cites growing trade in 2017On April 15, 2014, the-then Deputy Defense Minister Anatoly Antonov said that the Russian Defense Ministry suspended the transfer of weapons and military equipment from the occupied Crimea to Ukraine. At that time, 389 armored vehicles were transferred, including eight helicopters and three warships.
On July 5, Russian Foreign Ministry stated that Moscow had suspended the transfer until "complete termination of hostilities by Ukrainian forces".
To date, 17 ships, boats and ships have remained in Crimea, including 11 warships, with the large landing ship Kostyantyn Olshansky among them, the Slavutych command vessel, anti-submarine corvettes Ternopil and Lutsk, sea-sweepers Cherkasy and Chernihiv, the Zaporizhia submarine, a rescue tug Kremenets, and other vessels.