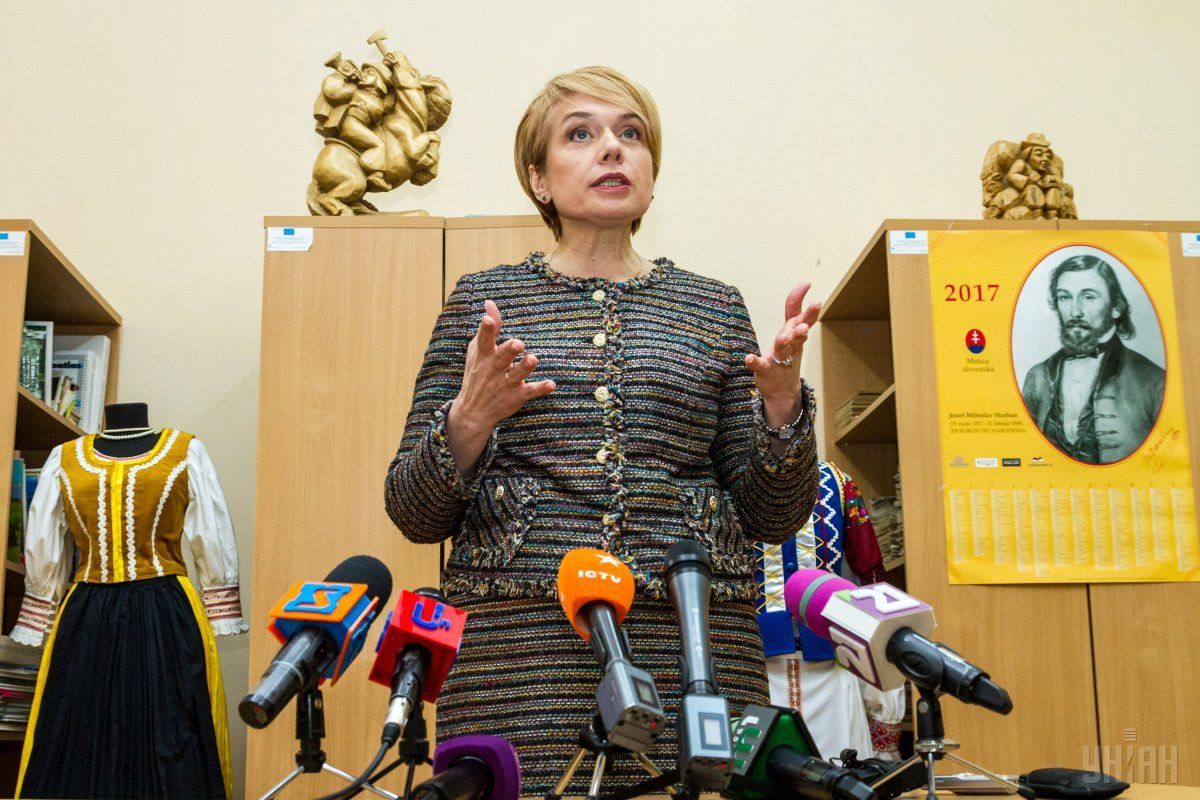 Photo from UNIAN
"I think it's not [closed]. After all, in fact, as soon as the law on general secondary education surfaces in the Ukrainian parliament, a new discussion will begin, and we will need to discuss with all kinds of circles the draft of this language clause in the law on general secondary education. I am afraid that this will be a new spiral of speculation from different extreme perspectives," she noted.
"And we can't but be in a rush with this law, because the entire reform of secondary education stands behind it. We are ready for a new hard talk, because this is the way to create the Ukrainian state," the minister said.
As UNIAN reported earlier, the law on education came into force on September 28. Its language provisions (Article 7) caused concern in Poland, Romania, Hungary, Greece and Bulgaria.
The new law introduces a 12-year secondary education, while the language of instruction becomes the state language, which is Ukrainian.
Read alsoEducation Ministry offers way to resolve language issue for Russian speaking studentsAccording to the law, persons belonging to national minorities are guaranteed the right to study in public educational facilities including in the language of the respective national minority, along with the state language. This right is realized through classes (groups) where the language of instruction is that of the corresponding national minority, along with the state language.
On September 28, Foreign Minister Pavlo Klimkin submitted Article 7 for consideration by the Venice Commission. On December 8, the Venice Commission issued a conclusion, recommending that the Ukrainian authorities balance the provisions of the language article.
Also, among other things, the Venice Commission advised that Ukraine ensure a sufficient level of education of representatives of the relevant minorities in the official EU languages; continue to ensure a sufficient proportion of education in minority languages in primary and secondary schools in addition to teaching in the state language; improve the quality of teaching Ukrainian as a state language; and free private schools from new language requirements.
Read alsoVenice Commission publishes official opinion on Ukraine's education lawThe Ministry of Education and Science proposed three options for the implementation of Art. 7 of the Law "On Education" regarding the language of instruction in Ukraine, which will be spelled out in the law on general secondary education. The corresponding bill will be submitted for the Verkhovna Rada's consideration in the spring of 2018.