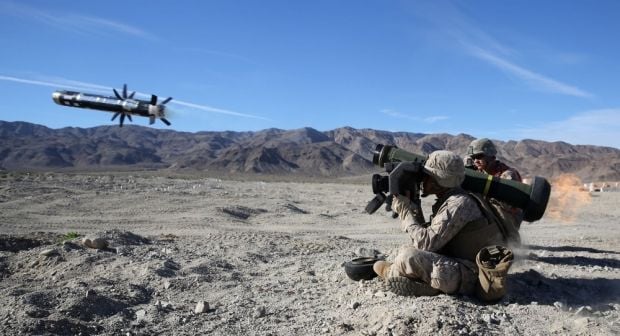 Javelin / reukraine.blogspot.com
The training will begin on January 15 at Hetman Petro Sahaidachnyi National Army Academy, so that the candidates master the English language at the required level, Ukrainian Military Pages reported.
After English-language courses, selected candidates will be sent abroad for training in the combat use of the anti-tank missile systems.
Read alsoU.S. decision to arm Ukraine signals adequate response to Russian aggression – ChalyAs UNIAN reported earlier, according to ABC News, citing various sources at the U.S. State Department, U.S. President Donald Trump can agree on a plan to sell anti-tank missile systems to Ukraine. In particular, the total defense package worth $47 million would include the sale of 210 anti-tank missiles and 35 launchers.
At the same time, the State Department said that the United States would provide Ukraine with "enhanced defensive capabilities." The decision was part of the U.S. effort to help Ukraine defend its territorial integrity and "deter further aggression." However, the State Department did not specify the capabilities being considered.
Read alsoUkraine vows to use U.S.-made ATGMs to respond to Russian provocations in DonbasAccording to the media, the United States is concerned that Ukraine could lose supplied weapons to the enemy, therefore restricting its deployment in the zone of Anti-Terrorist Operation (ATO) in eastern Ukraine.