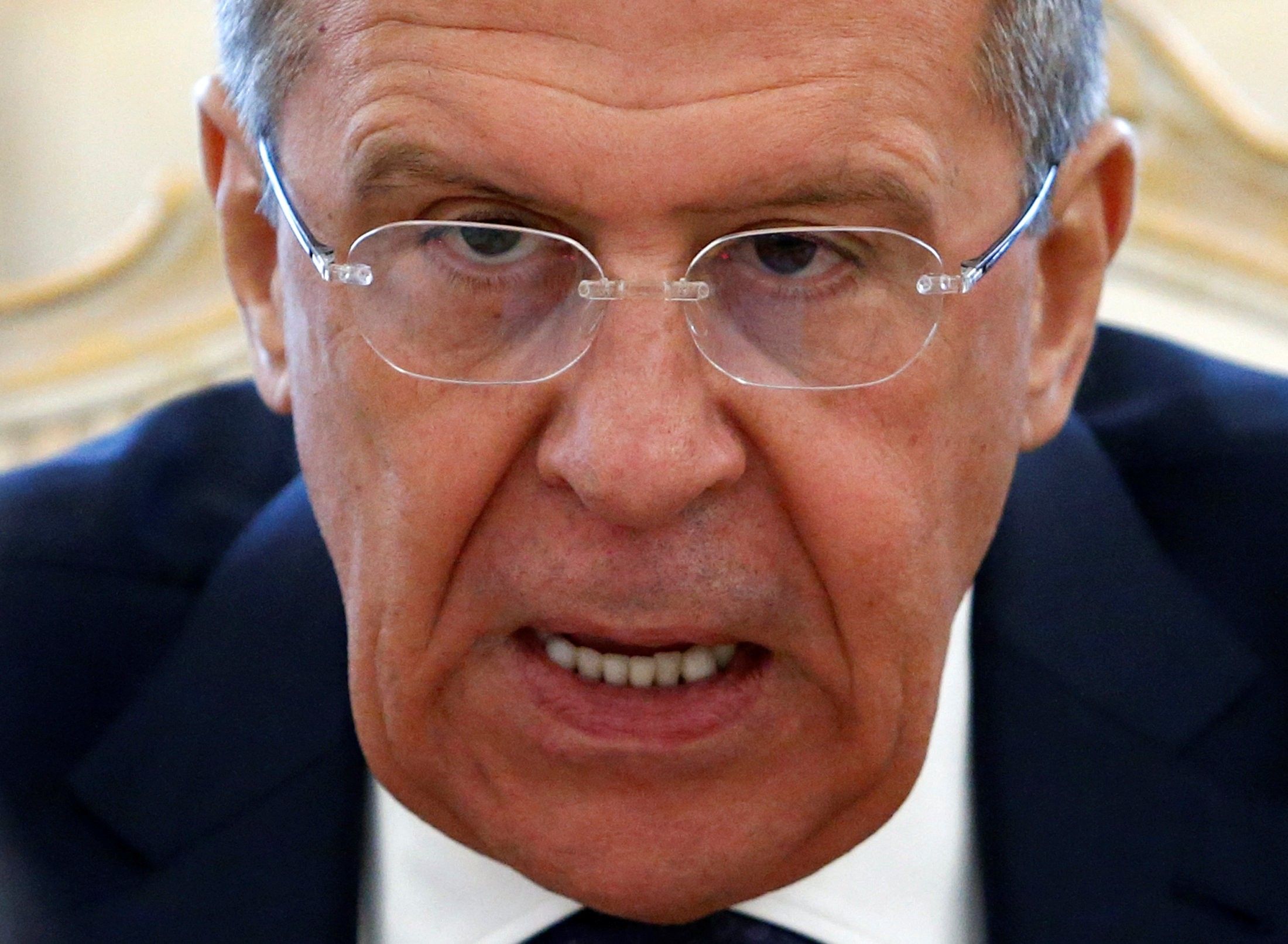 REUTERS
"It was many times that we answered [such] questions, including regarding the 1994 Budapest Memorandum, according to which Ukraine renounced nuclear weapons and Russia pledged not to use nuclear weapons against Ukraine. I recall that we have never applied or threatened Ukraine with nuclear weapons, so there has been no violation of the Budapest Memorandum," Lavrov said at an annual press conference in Moscow.
Read alsoFM Lavrov: Russia "respects" Ukraine's post-Crimea territoryAt the same time, he stressed that Ukraine, along with the Budapest Memorandum, undertook in a separate statement not to "encourage racist, neo-Nazi, xenophobic tendencies, and what happened after the Maidan was a gross violation of these obligations by our Ukrainian neighbors."
Yet, Lavrov assured Russia "is interested in the implementation of the Minsk agreements [on Donbas, eastern Ukraine] in full, which fits in [its] respect for the territorial integrity of Ukraine within the current boundaries redrawn after the referendum in Crimea."
UNIAN memo. Russia annexed Ukraine's Crimea in March 2014 after its troops had occupied the peninsula. An illegal referendum was held for Crimeans to decide on accession to Russia. De-facto Crimean authorities reported that allegedly 96.77% of the Crimean population had voted for joining Russia. On March 18, 2014, the so-called agreement on the accession of Crimea and the city of Sevastopol to Russia was signed in the Kremlin. The West did not recognize the annexation in response to which sanctions against Russia were introduced. Ukraine's parliament voted to designate February 20, 2014, as the official date when the temporary occupation of Crimea began.
After the annexation of Crimea, Russia invaded Ukraine's east, Donbas.