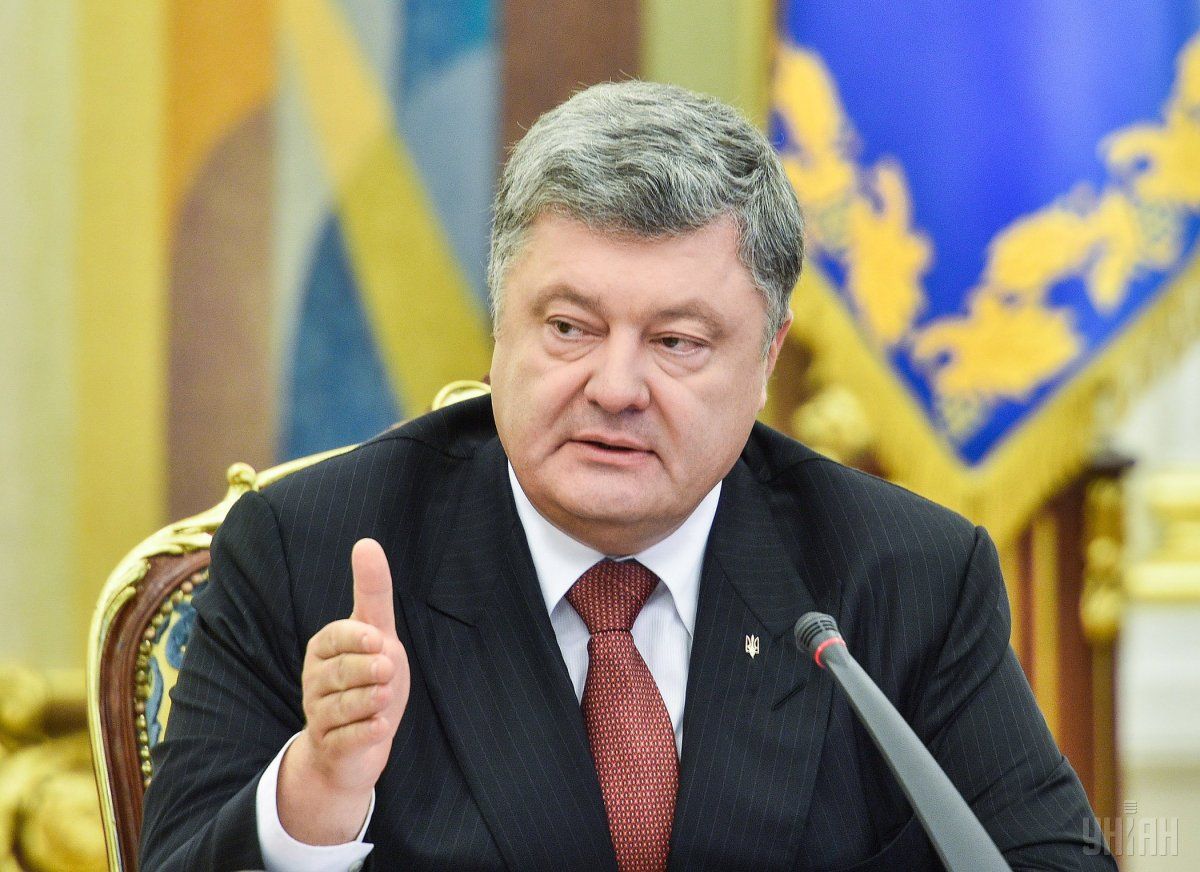 Photo from UNIAN
The bill on the Anti-Corruption Court was developed in accordance with the Constitution of Ukraine and in line with the recommendations of the Venice Commission," the commentary says.
The presidential administration says that as of today the draft law has been submitted to the Verkhovna Rada, therefore "all discussions about certain norms must be held within the legal framework in the Ukrainian parliament."
The administration has also pointed out that President Poroshenko has repeatedly stressed that the state leadership has political will to create an independent anti-corruption court.
As reported earlier, today, on January 15, the Europeiska Pravda online news outlet said the IMF in a letter to Ihor Rainin, head of Poroshenko administration, signed off by resident representative Ron van Rooden, formally informed the Ukrainian authorities that the adoption of the bill on the anti-corruption court in its current version would mean Kyiv's breach of its obligations before international partners.
Read alsoIMF criticizes Poroshenko's draft law on Anti-Corruption Court"The submission by the President of the draft law on the High Anti-Corruption Court (HACC; draft law 7440) was expected to be a positive step in this direction. However, we have serious concerns about the draft law that was submitted to Parliament on December 22, as several provisions are not consistent with the authorities' commitments under Ukraine's IMF-supported program and the recommendations of the Venice Commission of the Council of Europe," the letter reads.
The publication noted that the letter included a total of nine systemic remarks.
On December 22, 2017, President Poroshenko submitted to Parliament a draft law on the High Anti-Corruption Court. The head of state also registered in the Rada a bill on amending the law on judiciary and the status of judges. Both bills were determined urgent.
Read alsoPoroshenko expects launch of Ukraine's anti-corruption court within this yearThe Venice Commission believes that the only way to fight top-level corruption in Ukraine is to swiftly create a specialized anti-corruption court as envisaged by the law on judiciary and the status of judges. The ACU judges should be selected in a transparent procedure with the participation of the international community.
The setting up of the ACU is one of the conditions for continued cooperation with the IMF.