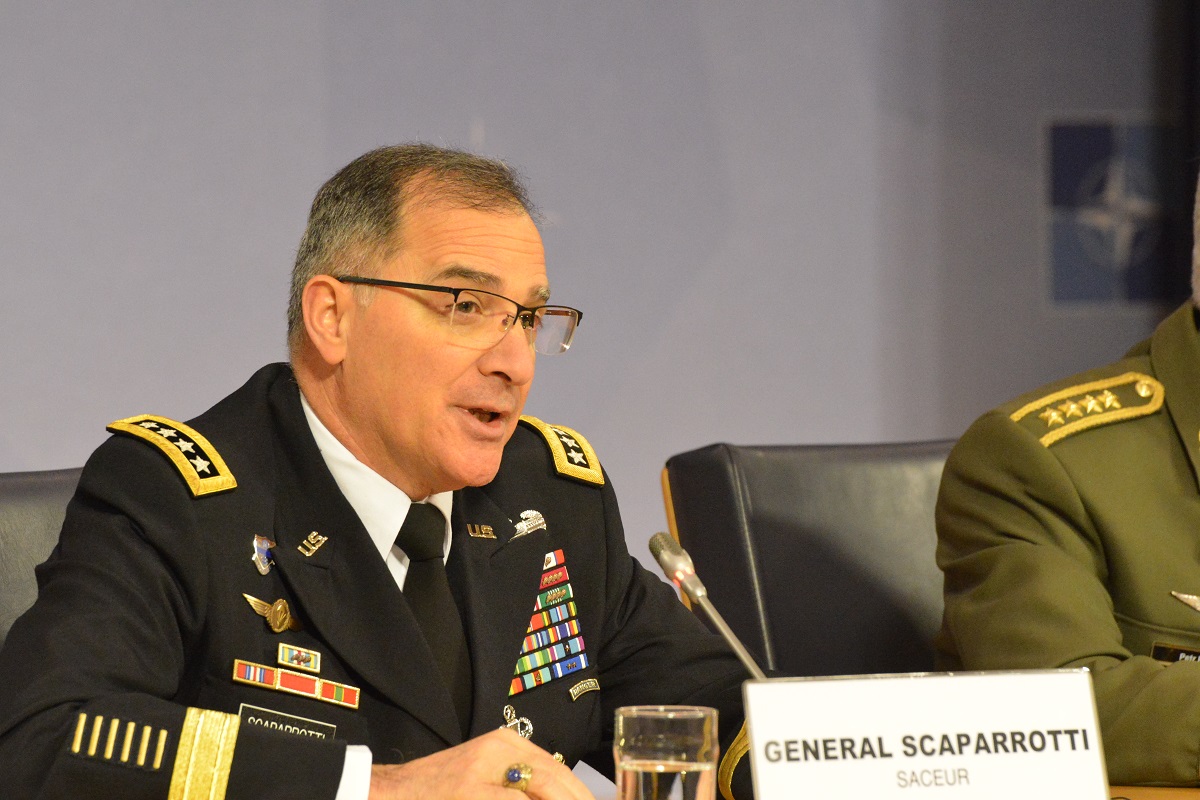 Curtis Scaparrotti / Photo from UNIAN
"I certainly have concerns with respect to Russia," Scaparrotti told a press conference in Brussels on January 17 following a meeting of top NATO defense officials, RFE/RL reports.
"I think that, as an alliance, we are dominant. There are domains within this that were challenged. I think cyber is one of those. They are very competent in that," he also said, referring to Russia.
"There are others where because of the modernization you noted, while we are dominant, we will not be in five years per se if we aren't adapting like this to include our structure but also within the nations, our capabilities, across the military functional areas as well as our domains."
Read alsoU.S. decision to arm Ukraine signals adequate response to Russian aggression – ChalyAddressing the session of the Military Committee, the alliance's highest military authority, Scaparrotti said earlier that "a resurgence of Russia as a strategic competitor, growing unrest and instability in Africa and the Middle East, as well as terrorism, [are] reshaping our strategic environment."
Relations between Moscow and the West have been severely strained over issues including Russia's seizure of Ukraine's Crimea region in March 2014 and its support for separatists who control parts of eastern Ukraine.
Read alsoPhoto exhibit on Donbas war kicks off at NATO HQThe war between Ukrainian and Russia-backed forces has killed more than 10,300 people since April 2014.
Amid growing tensions, NATO stepped up its defenses in Eastern member nations near Russia.