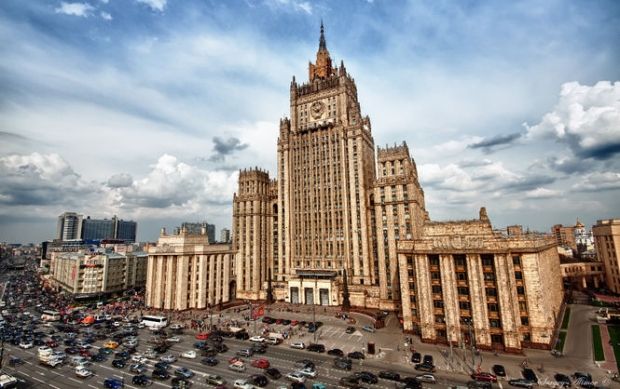 mskbest.ru
"It has been announced that the Anti-Terrorist Operation will be reformatted into the military one, and that it will be transferred under the military command, to whom all other security forces will be subordinated. To this end, a certain 'joint operational headquarters' approved by the president of Ukraine will be set up, which will be able to plan and deploy armed forces against civilians throughout the country, not necessarily only in the southeast, and without the formal introduction of martial law. In fact, Petro Poroshenko receives unlimited, close to dictatorial, powers to suppress dissent and discontent. This cannot be called otherwise than preparation for a new war," the report said.
Read alsoRada passes so-called Donbas reintegration bill (Updated)Also, Russian diplomats are outraged that the law states that the Russian Federation has been carrying out a criminal act of aggression against Ukraine, temporarily occupying part of its territory, and managing Donbas with the help of the Moscow-controlled occupation administration.
"In fact, Kyiv is trying to absolve itself of all responsibility for the destruction and suffering that is brought upon the people by unreasonable actions of the Ukrainian authorities, and put the blame on Russia," the Russian Foreign Ministry claimed, adding that the bill completely contradicts Minsk agreements.
Read alsoTurchynov: Donbas reintegration bill broadens army capabilities to counter Russian aggression"One can not help but notice that the adoption of the law in an amazing manner coincided with the announcement in Washington of the U.S. readiness to supply lethal weapons to Ukraine. Unfortunately, we are witnessing the emergence of a situation fraught with a dangerous escalation in Ukraine with unpredictable consequences for universal peace and security," the document says.
As UNIAN reported earlier, today, January 18, the Verkhovna Rada adopted the law "On special aspects of the state policy on ensuring the state sovereignty of Ukraine over the temporarily occupied territories in Donetsk and Luhansk regions" (No.7163). 280 people's deputies supported the bill.