Kremlin rejects idea of bearing responsibility for war-torn Donbas
Moscow does not intend to bear responsibility for what is happening in the occupied parts of eastern Ukraine, Kremlin's spokesman Dmitriy Peskov said, answering an UNIAN correspondent's question Jan 19.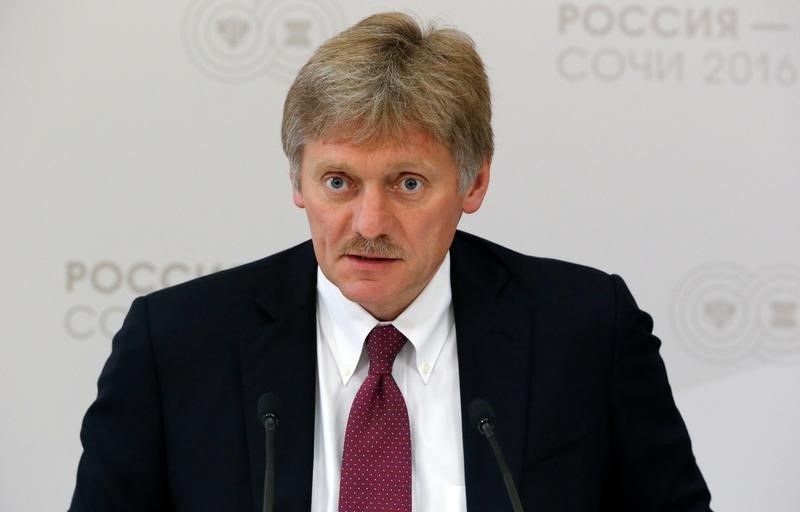 REUTERS
"Of course not. Russia does not agree with the very wording because it contradicts the very spirit and letter of Minsk agreements. Russia is neither a side nor a party to this conflict. This is stated in Minsk agreements, and Minsk agreements are signed by President of Ukraine Poroshenko," Peskov said.
Answering the correspondent's clarifying question on what moves the Kremlin could make in response to Ukraine's adoption of said wording in the law where Russia is recognized as a Donbas occupier, he said: "We categorically disagree with this wording."
Read alsoRussia hysterical about Ukraine's Donbas law, says Kyiv "preparing for new war""We consider the use of such a wording in the adopted law as a shift from the document signed by President Poroshenko. We express regret in this regard. Undoubtedly, Russia will remain committed to the letter and spirit of Minsk agreements, together with other guarantors - France and Germany," Peskov said. According to him, the adoption of the law "detaches us from the original goal", the conflict settlement.
As UNIAN reported earlier, on January 18 the Verkhovna Rada of Ukraine adopted the law "On the special aspects of the state policy on securing the state sovereignty of Ukraine in the temporarily occupied territories of Donetsk and Luhansk regions" (No. 7163). The document recognizes the temporary occupation of part of Ukraine by Russia.
If you see a spelling error on our site, select it and press Ctrl+Enter