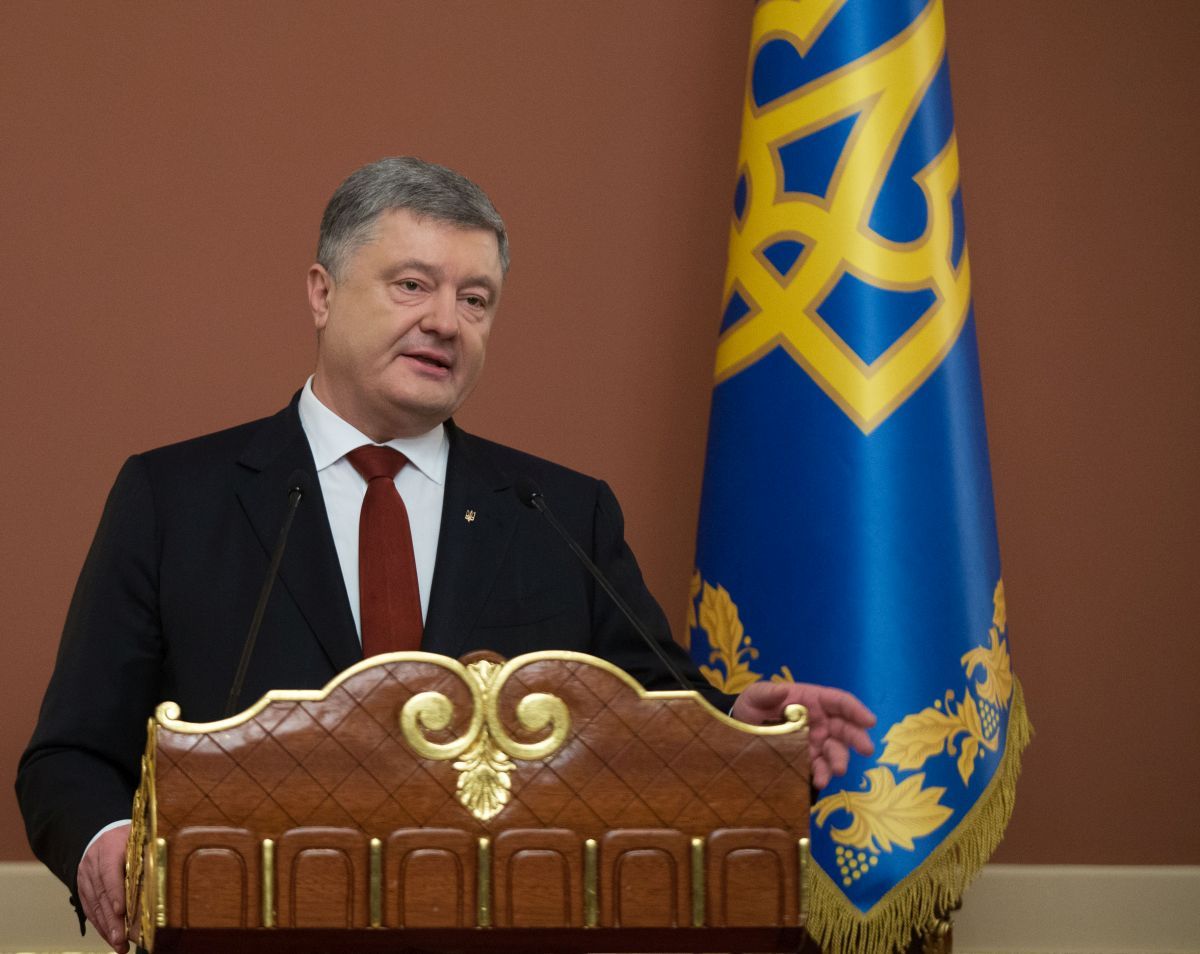 president.gov.ua
"We need to analyze and take into account the instructive historical experience of the last century's Ukrainian revolution. Why is this necessary? That's in order to protect and defend the country's territorial integrity and independence. At that time, Ukrainians lacked unity to defend their independence," Poroshenko said at the ceremony held at the Museum of Kyiv History on January 22.
The president is convinced that Ukraine's loss of independence and the Bolshevik occupation led to millions being killed during the Holodomor and Great Terror against Ukraine.
"I would like to remind everyone that Russia used the same methods of hybrid war against the Ukrainian state back then as they employ today. I mean the non-recognition of their military presence in the UNR territory, the official statement of the then Russian authorities about the creation of puppet pro-Russian republics, recognized only by Russia, as well as financial and armed support of the so-called insurgent groups. Well, it does look like a modern news feed," the head of state said.
Read alsoPoroshenko's administration: No contacts with Putin since Minsk accordsHowever, according to Poroshenko, today Ukraine is much more united than it was 100 years ago.
"Today we are much stronger, much more united, and much more experienced. All Ukrainians and the entire nation were tempered in a century of struggle. We rely on significant international support, which Ukraine did not have back then. We rely on the combat-ready Armed Forces, as well as the people's faith in themselves and their national European state," Poroshenko summed up.