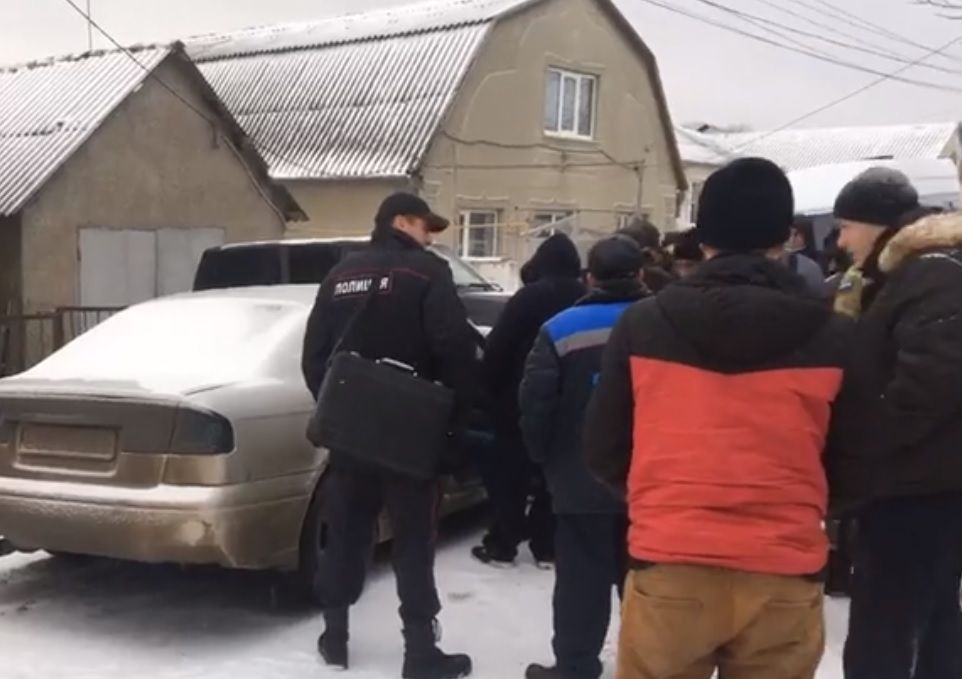 Screenshot / Facebook / Crimean Solidarity
The report claims another round of searches is being conducted in the village of Novy Mir (Simferopol district) and the town of Stary Krym (Kirov district).
In Stary Krym, security forces came to a 27-year-old local resident Mukhsin Dzhambazov, while in Novy Mir they broke into the house of Ismail Ramazanov.
"In Novy Mir (near the village of Rodnikovo, Simferopol district), according to preliminary data, at 04:00 local time, the FSB broke into the Ramazanov's house, after which they searched Ismail Ramazanov (son). At 07:00, he was taken to 26 Turgeneva Str.," the report says.
According to Ismail's father, security officials seized the man's phone, a tablet and Ukrainian IDs during. More than 20 ammunition pieces were also "found" under the bed. The search was conducted in a rough manner. Ismail was immediately handcuffed and charged with "propaganda of extremism."
Lawyer Mammet Mambetov said that Ismail Ramazanov was beaten as he was being taken to the local HQ of Russia's Investigative Committee.
Read alsoPoll reveals what Ukrainian youth think about Russian aggression in UkraineAt the same time, during the search in the house of Mukhsin Dzhambazov, the FSB officers smashed windows despite the fact that the house belongs to the man's parents, while an elderly woman was in the house as the law enforcers arrived.
At the time of the search, Mukhsin was at work, but returned immediately as he learned about the search. After the search of the house, the security services went over to his apartment in the village of Primorskoe.
As UNIAN reported earlier, the EU had called on Russia to release all Ukrainians, illegally detained both in the occupied Crimea and in Russia.