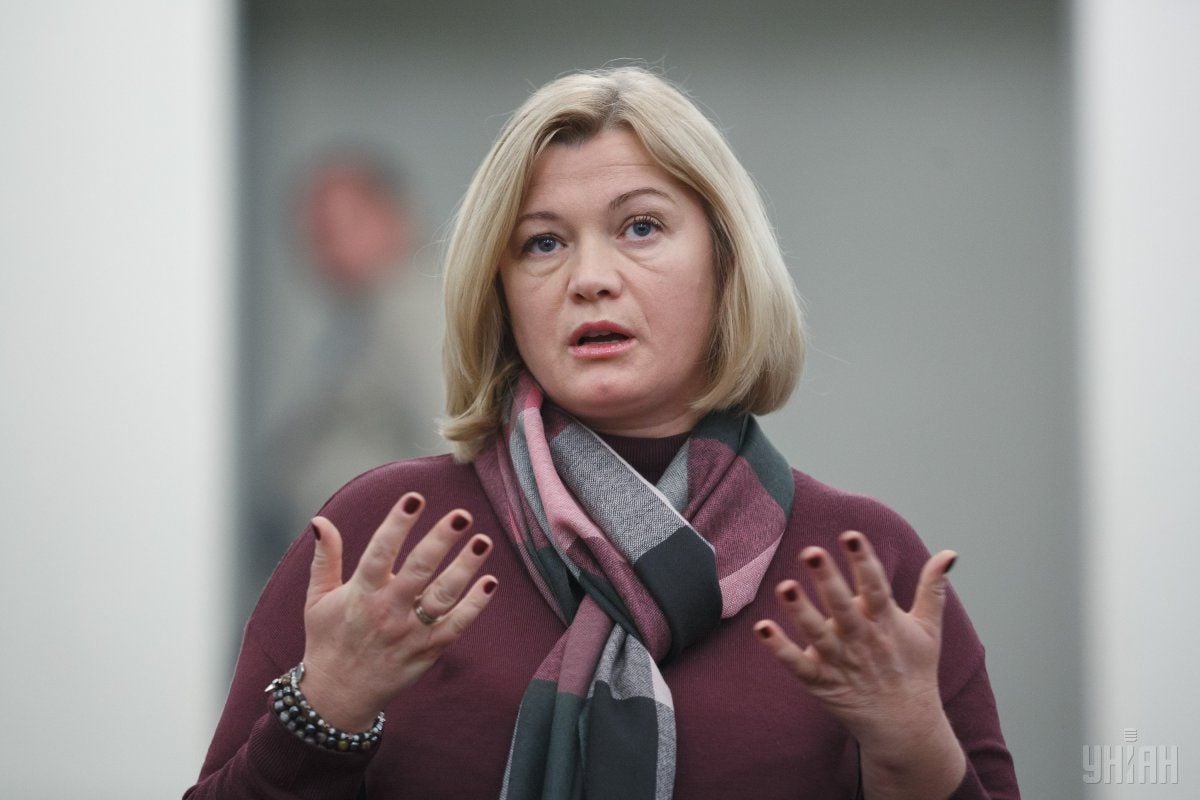 Photo from UNIAN
"Secretary General of the Council of Europe Thorbjorn Jagland, whom Ukrainian experts called their biggest diplomatic disappointment of 2017, went even further in his PACE address, claiming that the annexation and occupation cannot be grounds for sanctions, and that it could only be direct violations of Article 4 of the European Convention on Human Rights, such as executions, torture, and forced slave labor. Does Strasbourg receive any news from Ukraine at all? Is Jagland not aware of the fact that the Soviet-era criminal code with the death penalty in it has been reinstated in the occupied areas of Donbas, that the militant leaders executed Ukrainian military servicemen, including near Ilovaisk, Debaltseve, Donetsk airport - and those were public executions?... That the Ukrainian hostages are being tortured, that this is violence, that military hostages were forced to slave labor on dismantling the debris of the Donetsk airport, that there were those humiliating 'parades of prisoners', that Crimean Tatars and Ukrainians are being tortured in Crimea, and that Chiygoz and Umerov told about this at the Council of Europe, that Panov, Sentsov, Afanasyev, Klykh, Karpiuk, Kolchenko were tortured in Russian prisons?" she wrote on Facebook.
"It is a shame that our European colleagues pretend that they are unaware. But our mission, no matter how unpleasant it might be for them to hear this, is to each time remind them of their loyalty to torture if they support it," Gerashchenko stressed.
Read alsoRussia's path to return to PACE: through back door or with help from Assembly head"During the EPP group (the European People's Party) meeting, I asked how they are going to record human rights violations in the occupied territories and to combat violence and torture, illegal detention and slave labor. It will be a difficult year, we see how many Europeans are trying to turn a blind eye to the obvious things, defend the value of dialogue, forgetting about the key values – the right to life," the politician said.
"But we, the Ukrainian delegation, are not going to go with the flow and allow them forgetting about Crimea and Donbas and ceasing discussions on these topics. We will not allow them turning a blind eye to violence, rape, torture, mockery, illegal detention, disrespect for the territorial integrity and sovereignty, a flagrant violation of human rights – everything that became the norm with the Russian-occupied territories," Gerashchenko added.