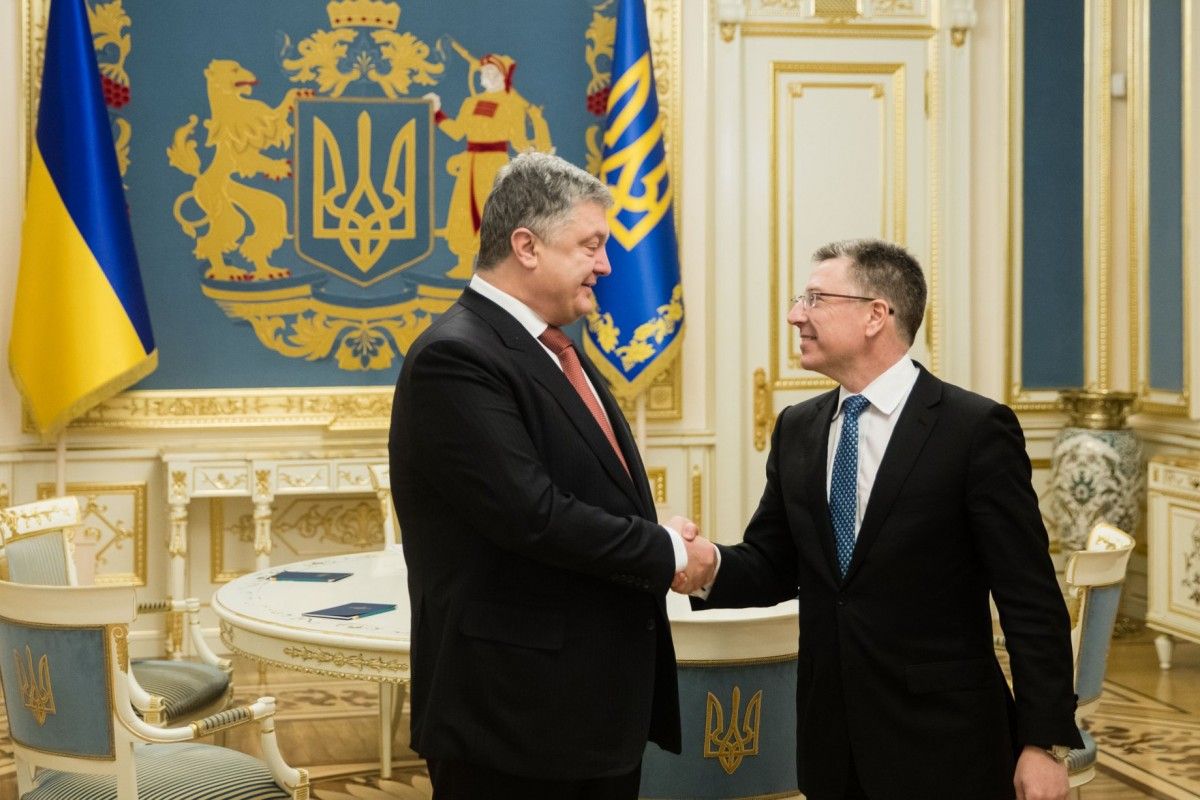 Photo from facebook.com/petroporoshenko
"Attention was paid to the adoption of the Law of Ukraine on the reintegration of the occupied areas [in Donbas] as an element of a joint strategy to restore Ukraine's sovereignty and territorial integrity," the press service said.
Read alsoVOA: U.S. special envoy for Ukraine confirms Russia talks"Serious concern was expressed in connection with the lack of progress in the implementation by Russia of the security provisions of the Minsk agreements. Absolute priorities are the consolidation of the regime of a sustainable and full ceasefire and the withdrawal of Russian occupation troops from Ukraine," it said.
The two officials emphasized the priority of peaceful, political and diplomatic ways of resolving the Donbas crisis.
It was stressed during the meeting that Moscow should finally demonstrate the political will for a peaceful settlement and agree to the deployment of a UN peacekeeping mission to the occupied Donbas, including the uncontrolled section of the Ukrainian-Russian state border.
Poroshenko and Volker welcomed the release of Ukrainian detainees in Donbas late last year and stressed the importance of the further swap of prisoners.
Volker earlier said he had met with Chief of the General Staff and Commander-in-Chief of the Armed Forces of Ukraine Viktor Muzhenko in Kyiv.
"[U.S.] Ambassador Yovanovitch and I met with General Muzhenko today during my 6th visit to Kyiv as Special Representative for UA Negotiations. We discussed the fighting in the east, implementation of the Minsk agreements, and U.S. assistance," he tweeted on Tuesday, January 23.