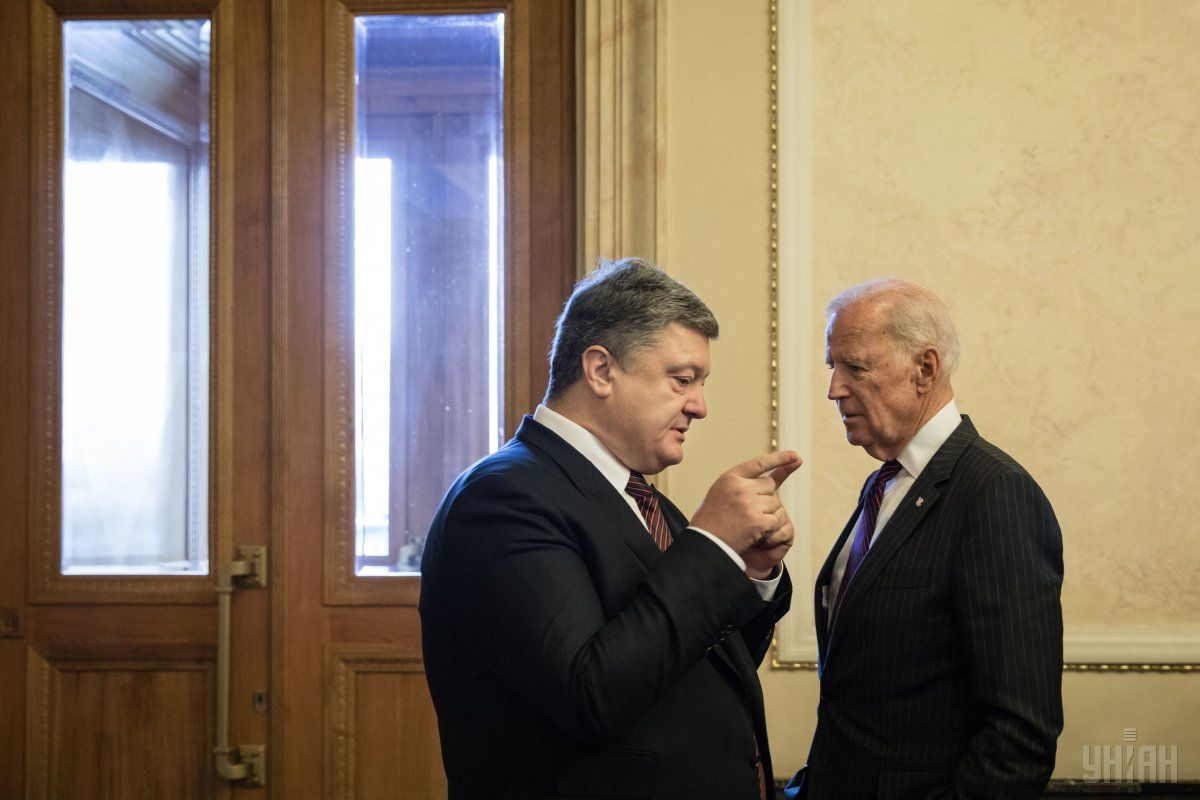 Photo from UNIAN
"That was the assignment I got. I got all the good ones. I got Ukraine. I remember going, convincing our team, that we should be providing for loan guarantees. To try to guess the 13th time, I was supposed to announce in Kyiv that there was another billion-dollar loan guaranty. I got the commitment that they would take action against the state prosecutor and they did not. They were walking out of the press conference, we are not going to give you the billion dollars. They said you have no authority. You are not the president. I said, call him. You are not getting the billion dollars. I'm leaving in six hours. The prosecutor is not fired, you are not getting the money. Son of a b****, he got fired," Biden told the Council on Foreign Relations in Washington, D.C., according to C-SPAN.
He also commented on the problems with the creation of anti-corruption institutions in Ukraine.
Read alsoBiden: Trump not pressuring Ukraine on reforms, Minsk accords – media"They made some genuine, substantial changes institutionally and with people but one of the three institutions, there is now backsliding. They had made that commitment that they would not do that," he said.