Poroshenko after talks with Lagarde: Ukraine confirms readiness to continue cooperation with IMF (Video)
Poroshenko said that the meeting with Lagarde was open and constructive.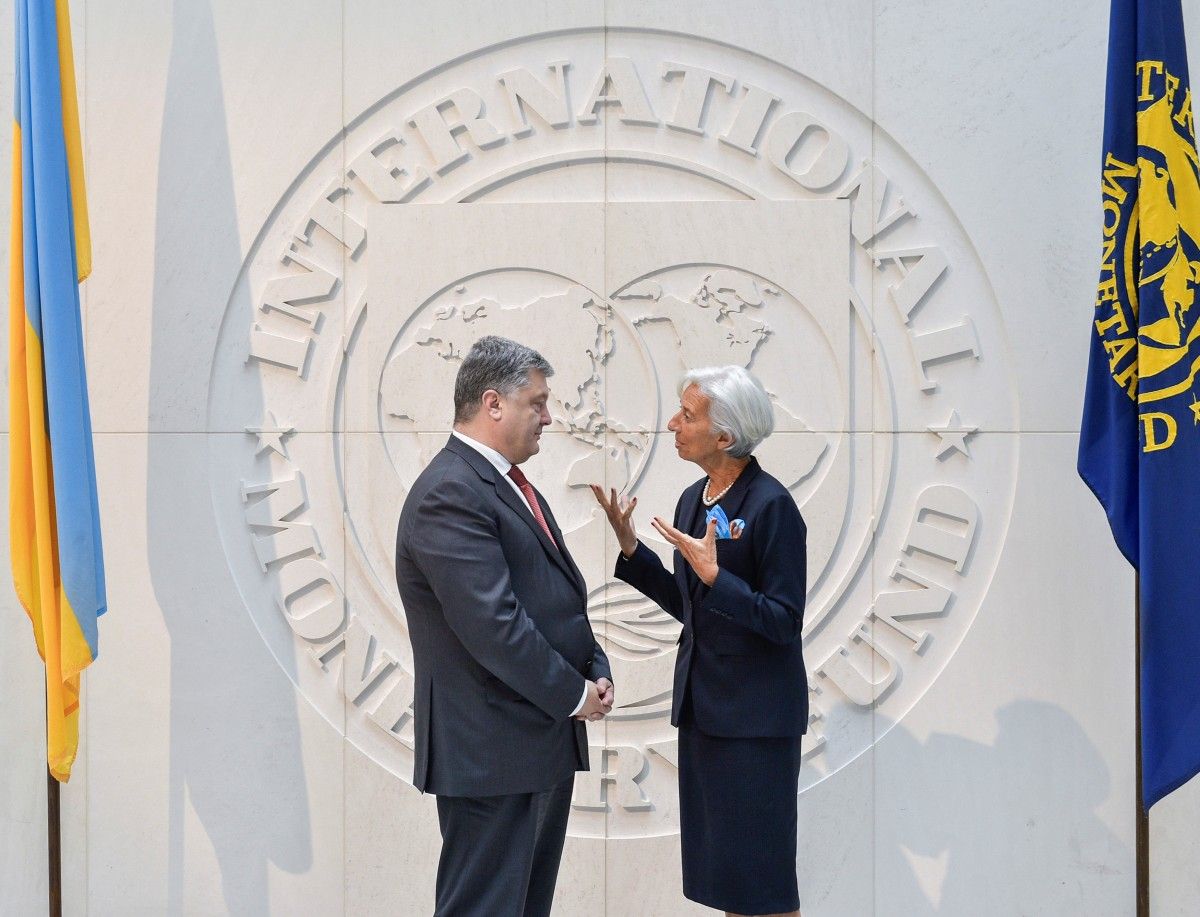 REUTERS
Ukrainian President Petro Poroshenko has announced after a meeting with Managing Director of the International Monetary Fund Christine Lagarde that Ukraine confirms its readiness to continue fruitful cooperation with the IMF.
"We had a constructive and open meeting with International Monetary Fund Managing Director Christine Lagarde where we have discussed all outstanding issues of IMF-Ukraine cooperation. Ukraine confirms its readiness to continue fruitful cooperation with the International Monetary Fund as an important factor in strengthening macroeconomic stability and an indicator of confidence in proper implementation of internal reforms," Poroshenko wrote on Facebook after the meeting on the sidelines of the 48th annual session of the World Economic Forum in Davos on January 24.
"Today, we agreed to continue efficient cooperation in various spheres and fulfill everything we agreed on today and in the past. I am grateful for a very strong and efficient cooperation," the presidential press service quoted him as saying.
Read alsoReuters: Ukraine passes privatisation law needed for IMF aid"It is very important for us to continue cooperation with IMF now, in 2018, as it is not only trust of the international financial organizations related to the macro-financial assistance from the EU, cooperation with the World Bank, but also trust of the investors," he said.
"I am grateful to our partners from the IMF for a very strong message of support for Ukraine," he added.
As UNIAN reported earlier, the IMF in March 2015 approved a four-year Extended Fund Facility (EFF) loan program for Ukraine under which $17.5 billion will be disbursed. Ukraine has already received four disbursements from the Fund to the tune of $8.7 billion.
The IMF says that to complete the fourth review of the cooperation under the program to receive a fifth disbursement, Ukraine must approve the pension reform, accelerate privatization, adjust gas prices, and show real results in the fight against corruption.
If you see a spelling error on our site, select it and press Ctrl+Enter