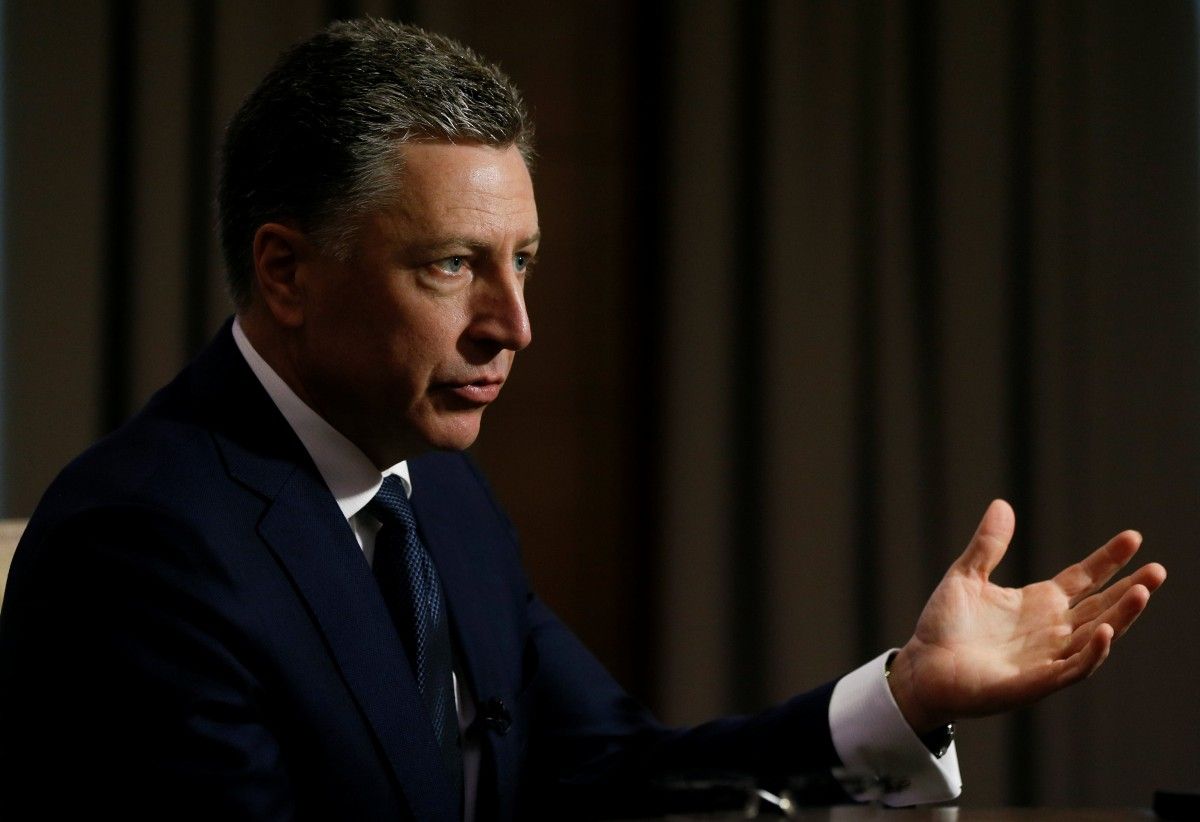 REUTERS
Lack of political will on the part of Russia stands on the way to ensuring peace in Ukraine's east, according to U.S. Special Representative for Ukraine Negotiations, Kurt Volker, who spoke in Kyiv on Jan 24, ahead of a meeting with his Russian counterpart, Vladislav Surkov.
"I think the Minsk agreements contain all the elements necessary for this to be resolved. What is lacking is not the content, what's lacking is political will," he told RFE/RL.
In his closely-anticipated meeting with Surkov, set for January 26 in the Persian Gulf city of Dubai, Volker said he was planning to reiterate the U.S. position on the Ukraine conflict: that Moscow withdraw its forces and its "proxy entities," allow for a UN peacekeeping force, help create security on the ground, and then help fulfil the Minsk accords.
Volker added that he intended to discuss with Surkov the release of hostages, held both in the occupied territories of Ukraine and in Russia. The envoy said he believes continued efforts on hostage swap are a step toward strengthening trust and building a base for mutual understanding.
Read alsoVolker assures no negotiations with Russia about Ukraine without UkraineSpeaking about the newly-adopted bill on Donbas reintegration that labels Russia the aggressor and calls the militant-held parts of Donetsk and Luhansk regions "temporarily occupied territories," Volker said: "I don't think it changes anything on the ground. The situation is the same as it was," Volker told RFE/RL. "It has been a Russian command and control of forces there. It's not incorrect to call that at least informally an occupation invasion…. I don't think that changes anything. It just is saying what we can see with our own eyes."
Read alsoRussia "wants to fool everyone" by ceasing fire in Donbas during Volker's Ukraine visit – MFAAs reported earlier, on Jan 23, Kurt Volker met with President Poroshenko, Secretary of the National Security and Defense Council Oleksandr Turchynov, and General Staff Chief Army General Viktor Muzhenko.
A short trip to Donbas was canceled due to poor weather conditions, according to the U.S. Embassy in Ukraine.