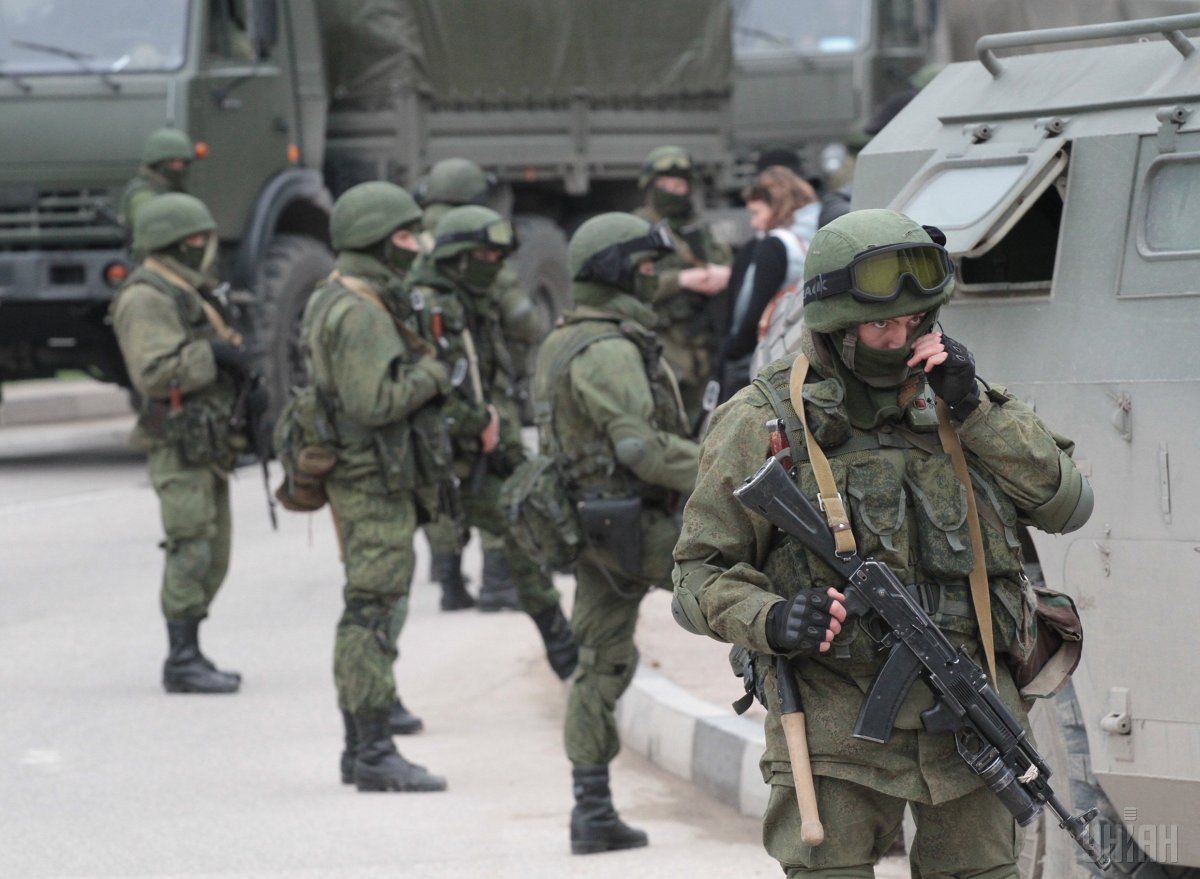 Photo from UNIAN
Chairman of the Mejlis of the Crimean Tatar People, Member of Parliament of Ukraine Refat Chubarov testified in a Kyiv court hearing of the treason case against former president Viktor Yanukovych on how the Russians had seized power, carrying out a coup in the Council of Ministers and the Verkhovna Rada of the Autonomous Republic of Crimea.
Read alsoParubiy testifies in court on conversation with Zhirinovsky amid start of Russian aggressionAs an UNIAN correspondent reports from the courtroom where the hearings are being held in the high treason case against former Ukrainian President Viktor Yanukovych, Chubarov said the deputies gathered for the session of the Verkhovna Rada of the Autonomous Republic of Crimea, scheduled for 15:00 on February 28, 2014.
The military demanded that the deputies and journalists turn in their mobile phones.
According to Chubarov, when he asked where the then Chairman of the Council of Ministers of Crimea Anatoliy Mohyliov was, he heard that Mohyliov had resigned. Then the deputies of the Verkhovna Rada of Crimea, whom the military had let pass into the session hall, elected the new Cabinet chairman, namely Sergey Aksyonov.
Chubarov also added that local television channels on the evening of February 28, 2014, reported that Aksyonov had been elected the new chairman of the Council of Ministers. On March 1, Aksyonov asked Russian President Vladimir Putin to help save Crimea.
UNIAN memo. Russia annexed Ukraine's Crimea in March 2014 after its troops had occupied the peninsula. An illegal referendum was held for Crimeans to decide on accession to Russia. De-facto Crimean authorities reported that allegedly 96.77% of the Crimean population had voted for joining Russia. On March 18, 2014, the so-called agreement on the accession of Crimea and the city of Sevastopol to Russia was signed in the Kremlin. The West did not recognize the annexation in response to which sanctions against Russia were introduced. Ukraine's parliament voted to designate February 20, 2014, as the official date when the temporary occupation of Crimea began.
Read alsoSixty-three treason suspects now on SBU wanted list Yanukovych is being charged with treason, complicity with Russian authorities, and deliberate actions committed to alter the state border of Ukraine in violation of the Ukrainian Constitution. He is also accused of waging an aggressive war.
The judicial panel of Kyiv's Obolon district court on June 29 granted the prosecution's request to have Yanukovych tried in absentia.