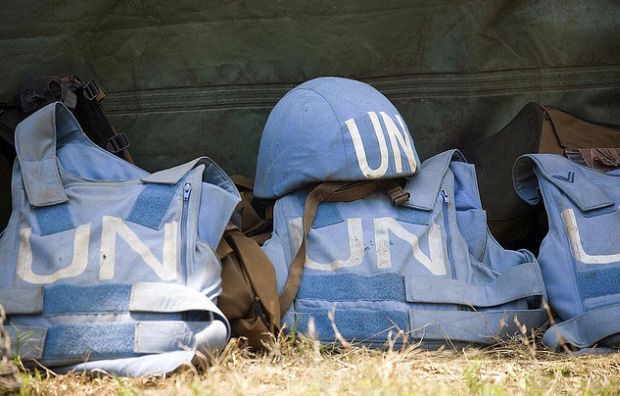 http://www.un.org/
Assistant to the Russian President Vladislav Surkov says the U.S. new proposal for deploying a UN peacekeeping mission to Donbas is more constructive and doable than the previous one.
Read alsoKremlin on Volker-Surkov meeting: "Synchronizing watches" on "hung-up" conflict in Donbas"The talks' key topic was once again a discussion of the Russian initiative to deploy in Ukraine's southeast a UN mission. This time, the U.S. has brought more constructive suggestions. The U.S. 'Dubai Package,' unlike the 'Belgrade' suggestions, seems quite doable, at least at first glance," he said following the meeting with United States Special Representative for Ukraine Negotiations Kurt Volker held in Dubai on January 26, according to the Russian news agency TASS.
In his words, the main part there is a rather detailed plan of a step-by-step deployment of a mission along with the implementation of the Minsk agreements' political items.
"It is a balanced approach, on which we have insisted. We shall study it closely and will give a response in due course. After that, we shall invite Kurt and his colleagues to a new meeting," he added.
Volker and Surkov also discussed humanitarian issues related to Donbas, such as exchange of hostages, the opening of additional checkpoints, mobile communications, etc. The Kremlin says the views of both sides on the issues coincide.
Moscow earlier claimed it was hardly possible to expect any results from the meeting.