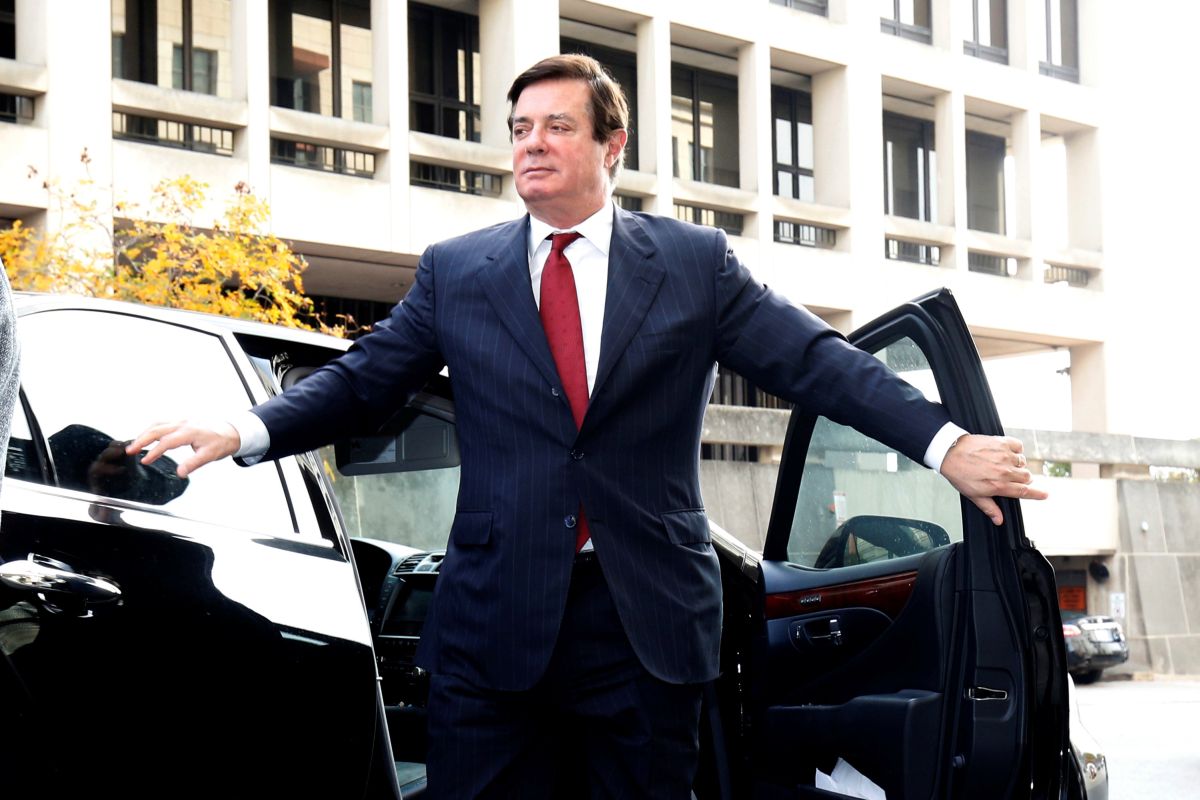 REUTERS
President Donald Trump's former campaign manager and the chief political strategist to former Ukrainian President Viktor Yanukovych, Paul Manafort, had been working in Ukraine for a long time and had a whole separate shadow government structure.
"You have to understand, we've been working in Ukraine a long time, and Paul has a whole separate shadow government structure… In every ministry, he has a guy," one of Manafort's deputies, Rick Gates, once boasted to a group of Washington lobbyists, Franklin Foer wrote in the article titled "The Plot Against America," which is due to be published by The Atlantic in March 2018.
According to the author, only a small handful of Americans – oil executives, Cold War spymasters – could claim to have ever amassed such influence in a foreign regime.
"For nearly a decade, he had counted primarily on a single client, albeit an exceedingly lucrative one. He'd been the chief political strategist to the man who became the president of Ukraine, Viktor Yanukovych, with whom he'd developed a highly personal relationship. Manafort would swim naked with his boss outside his banya, play tennis with him at his palace ("Of course, I let him win," Manafort made it known), and generally serve as an arbiter of power in a vast country," Foer said.
By the time Manafort first entertained the possibility of working with Yanukovych, "people avoided him, he was radioactive."
Manafort groomed Yanukovych to resemble, well, himself. Aslund, who had advised the Ukrainian government on economic policy, told me, "Yanukovych and Manafort are almost exactly the same size. So they are big, tall men. He got Yanukovych to wear the same suits as he did and to comb the hair backwards as he does." Yanukovych had been wooden in public and in private, but "Manafort taught him how to smile and how to do small talk." And he did it all quietly, "from a back seat. He did it very elegantly."
Read alsoPOLITICO: Manafort trial likely to start in September at the earliestYanukovych's party succeeded in the parliamentary elections beyond all expectations, and the oligarchs who'd funded it came to regard Manafort with immense respect. As a result, Manafort began spending longer spans of time in Ukraine. One of his greatest gifts as a businessman was his audacity, and his Ukrainian benefactors had amassed enormous fortunes. The outrageous amounts that Manafort billed, sums far greater than any he had previously received, seemed perfectly normal. An associate of Manafort's described the system this way: "Paul would ask for a big sum," Yanukovych would approve it, and then his chief of staff "would go to the other oligarchs and ask them to kick in. 'Hey, you need to pay a million.' They would complain, but Yanukovych asked, so they would give."
When Yanukovych won the presidency in 2010, he gave Manafort "walk in" privileges, allowing him to stroll into the inner sanctum of the presidential offices at any time. Yanukovych could be bullheaded, and as his presidency progressed, he increasingly cut himself off from advisers. Manafort, however, knew how to change Yanukovych's mind, using polling and political arguments to make his case. Oleg Voloshyn, a former spokesman in the foreign-affairs ministry, told me that his own boss, the foreign minister, eventually turned to Manafort to carry messages and make arguments regarding foreign-policy priorities on his behalf. "Yanukovych would listen to him," Voloshyn told me, "when our arguments were ignored."