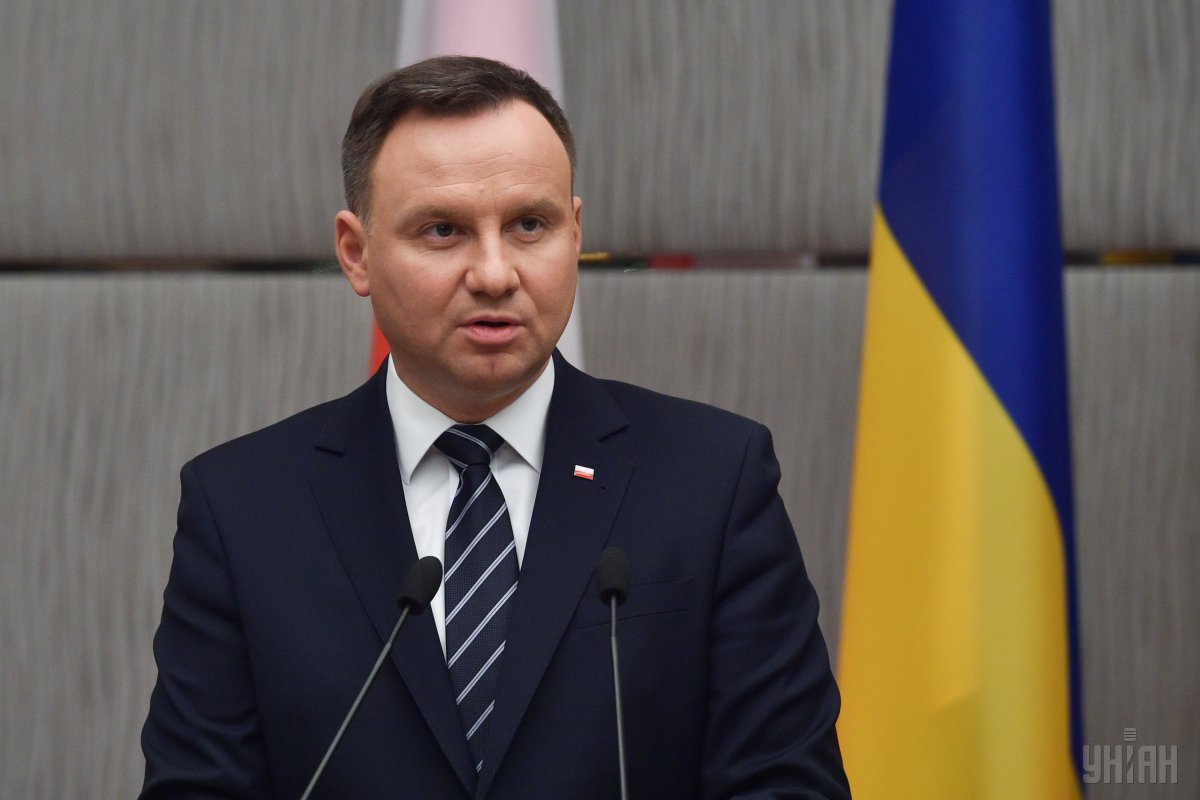 Photo from UNIAN
President of Poland Andrzej Duda will carefully analyze the bill providing for the criminal punishment for statements about the Poles' involvement in the Holocaust and propaganda of Ukrainian nationalist ideology (the so-called "Bandera ideology"), according to the president's press secretary Krzysztof Lapinski.
"In this situation, one should not be guided by emotions. At the same time, the Polish side must consistently fight for the truth," he said, Radio Poland reported.
Read alsoPolish Sejm bans "Bandera ideology"According to Lapinski, for many years, the Poles have heard lies about the so-called Polish death camps in Nazi-occupied Poland during World War II. "Thus, we cannot let such things happen, therefore this law is needed. It has nothing to do with scientific research or, Lord forbid, falsification of the truth about the Holocaust," he said.
According to the bill, a person will face a fine or imprisonment for three years for using the expression "Polish death camps." The law concerns crimes of Nazism and communism, the amendments also provide for criminal responsibility for the propaganda of the so-called "Bandera ideology."
In this regard, the Ukrainian Foreign Ministry expressed concern, saying that Poland was trying to portray Ukrainians as "criminal nationalists."
The Israeli Foreign Ministry, in turn, called Deputy Ambassador of Poland in Tel Aviv for explanations in connection with the changes in the law on the Institute of National Remembrance.
UNIAN memo. Stepan Bandera is a controversial figure in Ukraine. Despite leading anti-Soviet resistance fighters, Bandera was arrested and jailed by the Nazis during World War II. He was assassinated by a Soviet KGB agent in Munich, Germany, in 1959.