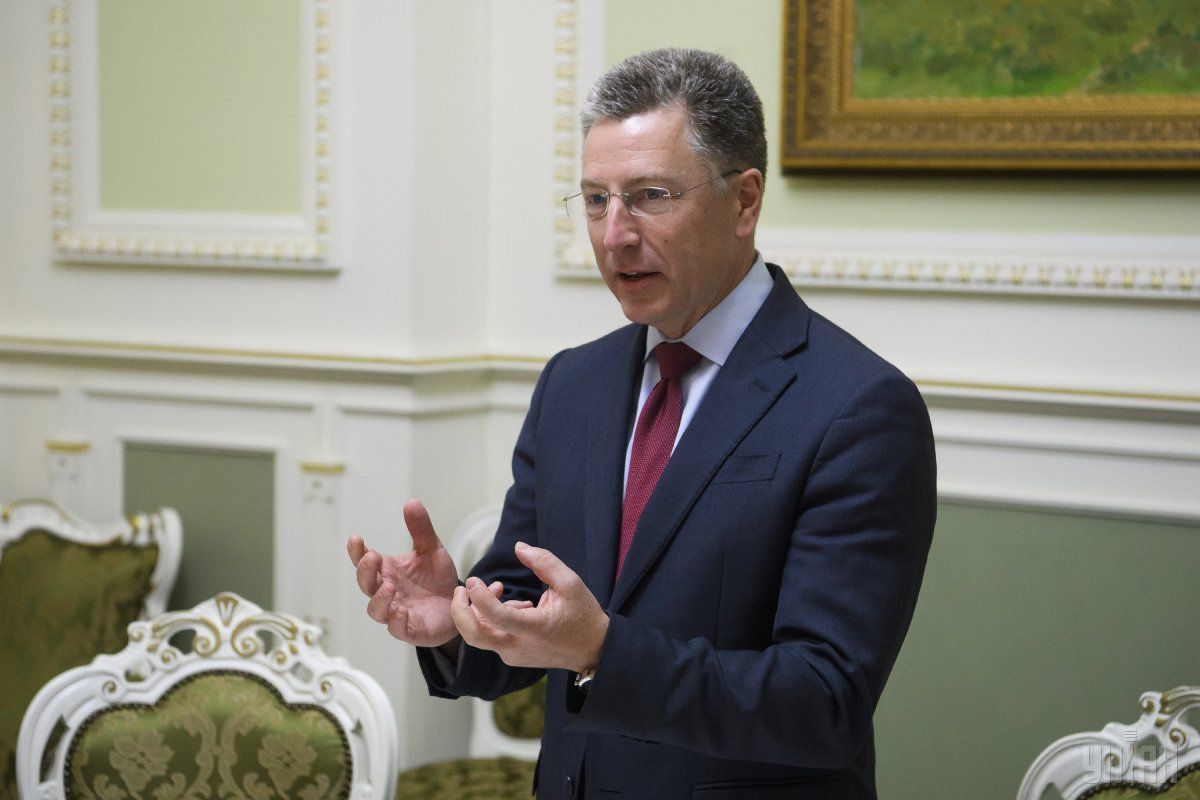 Photo from UNIAN
Special Representative of the U.S. Department of State for Ukraine Negotiations, Kurt Volker, says he handed over to his Russian counterpart Vladislav Surkov the names of some Ukrainian hostages that should be included in the further prisoner swap.
During a press briefing set up via telephone from New York, Volker said he had discussed with Surkov among various issues the process of hostage exchange, and noted the successful swap that took place late December 2017, an UNIAN correspondent reports.
Read alsoPoroshenko, Tillerson discuss release of prisoners in Donbas, Russia"In fact, I met with five of the detainees who were released from the Russian side of the conflict when I was in Kyiv last week. But there are still more who are being held. And it's important that they all be released, all prisoners associated with the conflict be released," Volker said.
"I provided some specific names that were given to me by the detainees that I met with in Kyiv to identify many people who are still being held," said the U.S. diplomat.
Read alsoEU urges release of Ukrainians illegally detained in Russia, occupied CrimeaAt the same time, the envoy could not specify the schedule for the next exchange or the number of hostages that could be swapped, adding that the efforts are being made to this end in the framework of the Tripartite Contact Group and through other channels.