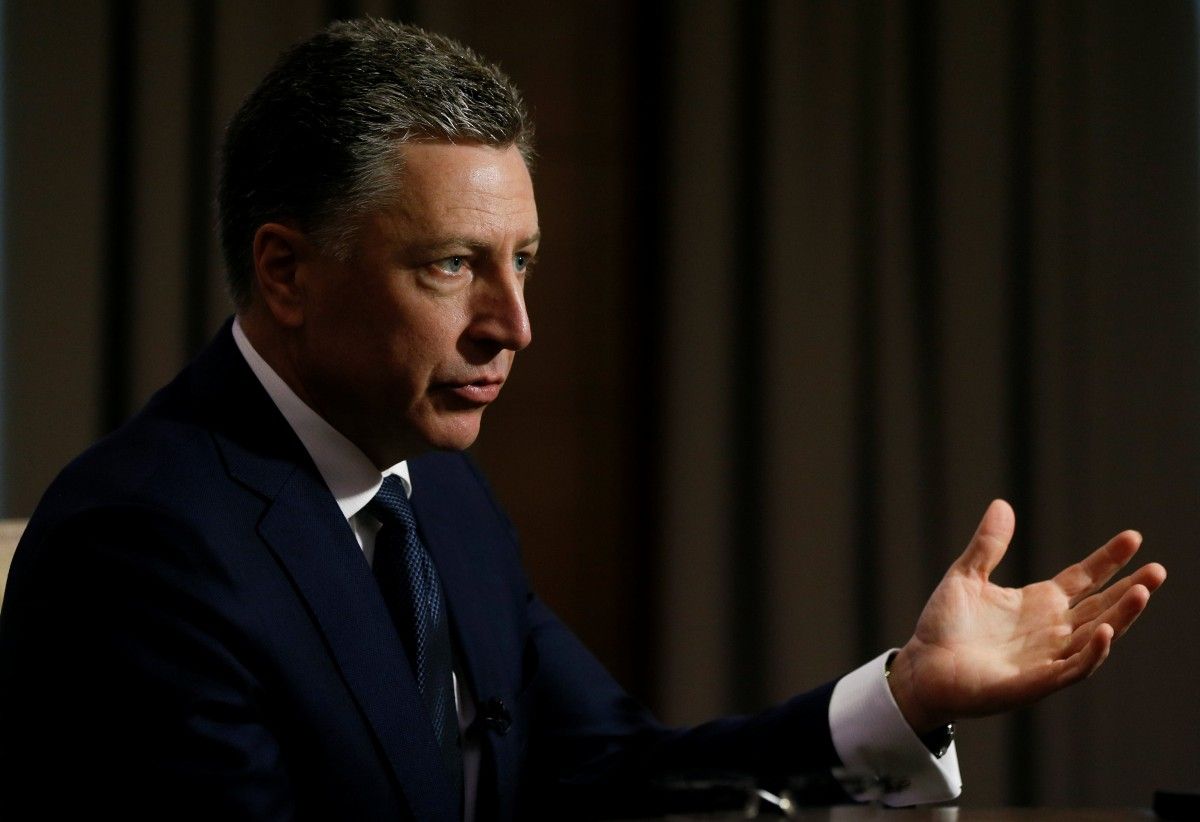 REUTERS
U.S. Special Representative for Ukraine Negotiations Kurt Volker says he had a rather open and "very detailed" discussion with his Russian counterpart, presidential aide Vladislav Surkov, on the issue of introducing a peacekeeping mission in Donbas.
During a press briefing set up via telephone from New York, Volker said that the number of peacekeepers that may be deployed in Donbas had not been discussed during the latest talks, according to an UNIAN correspondent.
"We didn't talk about that [the number of peacekeepers]," he said, adding that the sides are still trying to figure out and agree on the mission's mandate, and he is yet to "hear back" from the Russians on the issue.
The envoy specified that the American side had not put forward a concrete plan but noted that the mission must be deployed throughout the entire territory of the conflict area, to ensure that the elections could be held safely.
Read alsoVolker hands over to Surkov names of some Ukrainian hostages for swapHe added that the Ukrainian side was also supposed to fulfill its share of obligations under the Minsk agreements.
Kurt Volker admitted that there were fundamental differences between Ukraine and Russia on the issue of the Minsk accords' implementation. While the Russian side insists that Ukraine already take political steps (including the elections in Donbas), Ukraine deems it impossible amid security threats, and thus a standstill was being observed.
According to the U.S. diplomat, the idea of a peacekeeping mission is to create a safe zone where all these steps could be implemented.
Read alsoSurkov calls U.S. new proposal for deploying UN peacekeepers to Donbas doableAs reported earlier, Kurt Volker and Vladislav Surkov met in Dubai on Jan 26. This was their fourth meeting, with the previous three held in 2017.
On Jan 27, Surkov called the latest U.S. proposals on a peacekeeping mission's deployment in Donbas "doable", adding that the Russian side would study the offer.