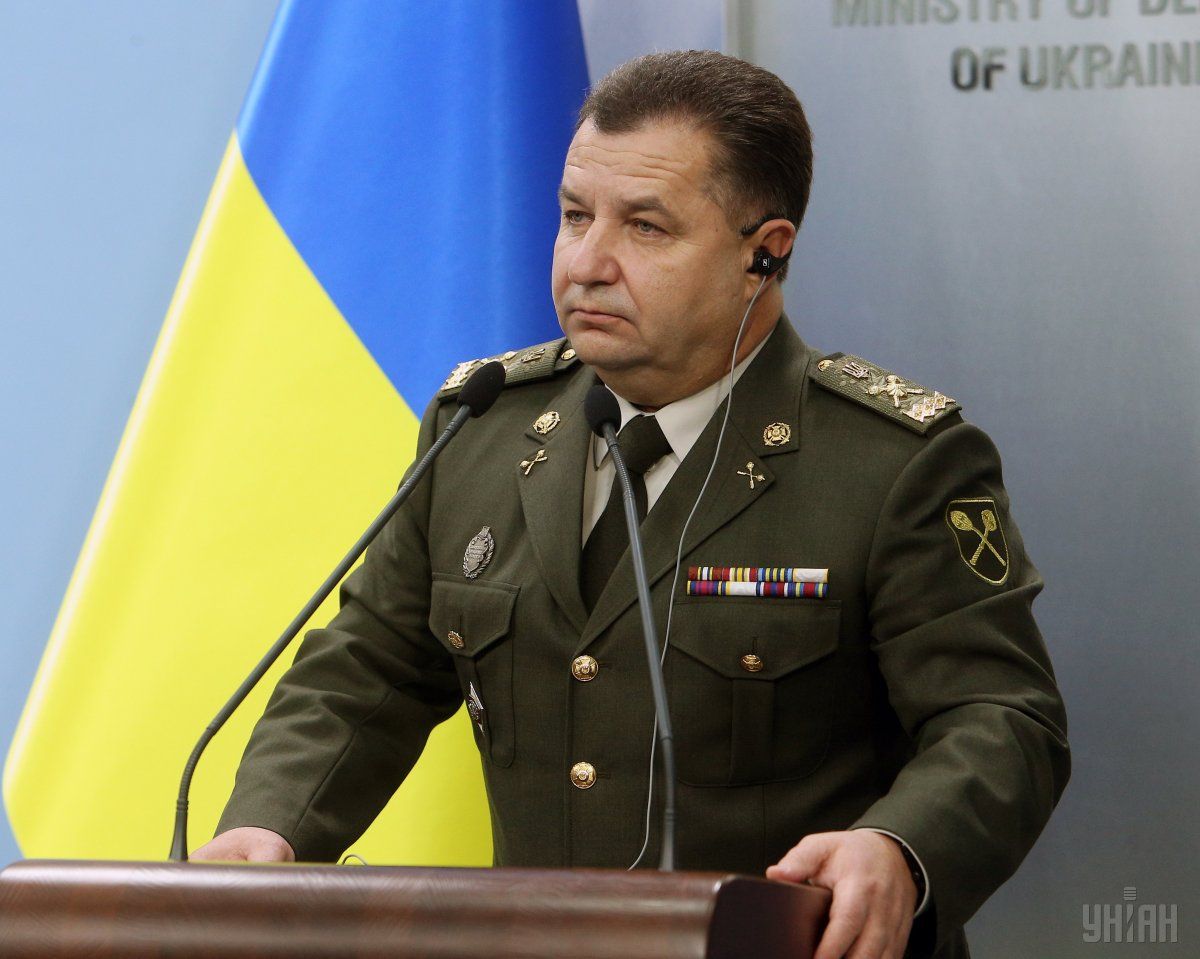 Photo from UNIAN
Ukrainian Defense Minister Stepan Poltorak has said that Russia's strategy is always to create a problem, and then sit back and act as a peacemaker.
"The occupier cannot be a peacemaker," the Ukrainian defense minister said in an interview with the Voice of America.
"Russia first seized our Crimea, then Donetsk and Luhansk, and then came to Minsk and started offering its services with regard to peacekeeping and ways to solve this problem," he said.
The minister also noted that the best option for Ukraine is when Russia withdraws from Crimea, Donetsk and Luhansk, and the worst one is Moscow's open aggression against Ukraine. At the same time, he stressed that Russia "will not be able to freely drive its tanks across Ukraine – Ukraine will defend itself."
Read alsoVolker tells of "very detailed" discussion with Surkov on peacekeepers in DonbasThe minister expressed the opinion that the leadership of Russia had not abandoned the idea to pursue aggression. At the same time, he added: "The more pressure countries and world leaders put on Russia, forcing it to fulfill international obligations, the higher the chances of avoiding open aggression against Ukraine," he said.
Read alsoPoroshenko doesn't rule out deployment of UN peacekeepers to Donbas in 2018"First of all, I'd like to thank Kurt [Volker] for very effective work: he's been working really hard to achieve the reign of peace in Ukraine," the minister said, adding that, unfortunately, the success of the UN peacekeeping mission also depends on Russia, which is a party to the conflict without admitting it.