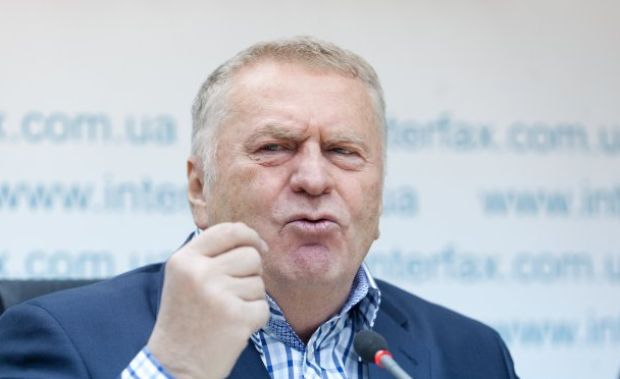 Photo from UNIAN
Russian populist "showman" politician Vladimir Zhirinovsky, who is still holding a post of Deputy Chairman of the State Duma, has suggested using a nuclear charge to hit the residence of Ukrainian President Petro Poroshenko.
"A tiny bomb. Not a big Hiroshima, but a small one. Right there where the residence of Ukrainian President Poroshenko is…" he told a panel show aired by a major Russian propaganda TV channel Rossiya 1.
Read alsoParubiy testifies in court on conversation with Zhirinovsky amid start of Russian aggression"Its range is 10 km. Do you get it?! It's like drinking a liter of vodka against 30 grams. See the difference? 30 grams is fine... Well, and the radiation impact would be minimal," he said, adding that this fulfilling this task is "doable".
As UNIAN reported earlier, in March 2014, Russian propaganda talking head Dmitry Kiselev told one of TV channels that Russia was the only country that could turn the U.S. into "radioactive ash." Russian President Vladimir Putin stepped up to criticize the rhetoric only 2.5 years after Kiselev's statement was made.