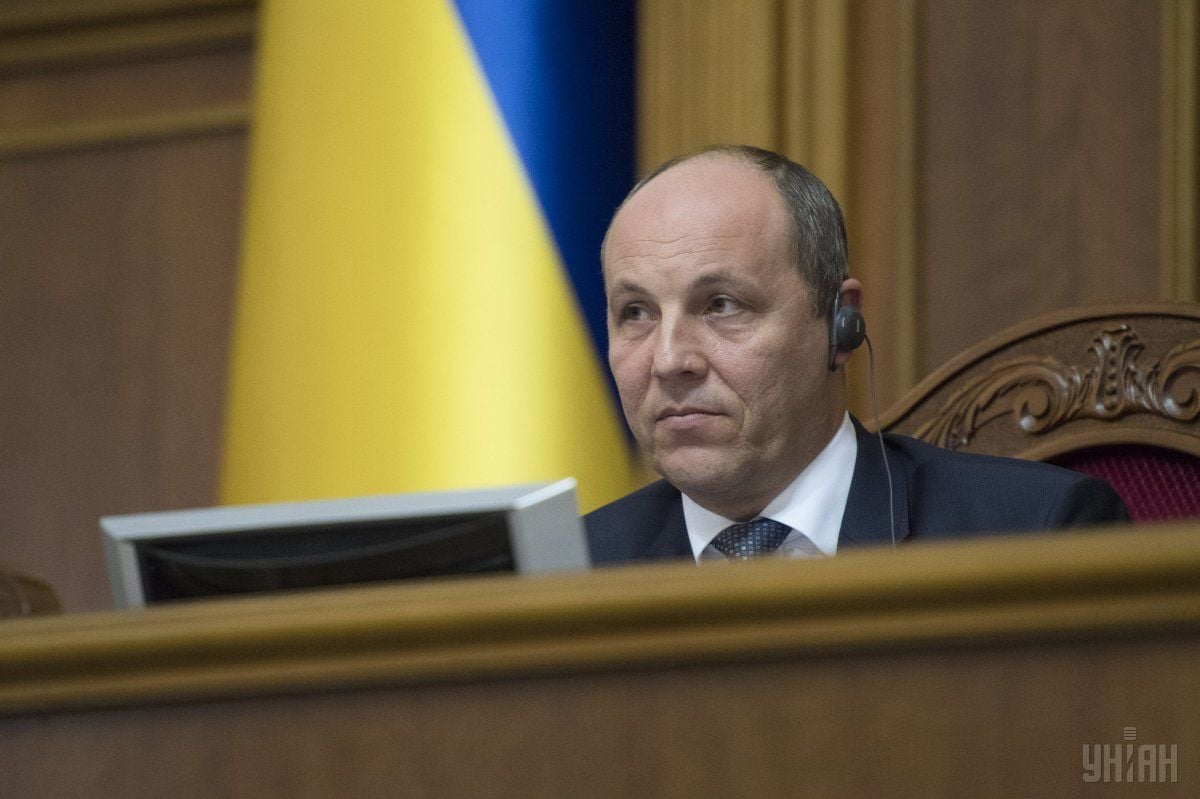 Photo from UNIAN
Chairman of the Verkhovna Rada of Ukraine Andriy Parubiy proposed to consider on Tuesday a decree on the controversial bill passed by the Sejm and the Senate of Poland introducing liability for denying the crimes of Ukrainian nationalists and promoting the so-called "Bandera ideology".
"It will be very important for us to consider tomorrow the decree of the Verkhovna Rada of Ukraine on the law that was adopted in the Polish parliament," he said on Monday during the meeting of the Conciliation Council of the faction leaders and chairmen of the parliamentary committees, according to an UNIAN correspondent.
Read alsoHolocaust program may move to Ukraine due to Polish bill on Nazi crimesAccording to Parubiy, a meeting of the Verkhovna Rada Committee on Foreign Affairs was held on his instructions today, February 5, where a joint statement of the Ukrainian parliament on the latest decisions of the Sejm and the Senate of Poland, which "provoked a storm of outrage in the Ukrainian society," was drawn up. The meeting of the committee was attended by representatives of all factions and groups.
As the speaker noted, "it is very important and significant that representatives of the Ministry of Foreign Affairs and international experts also take part in the committee hearing."
"The committee has worked out the text of the joint agreed statement, which has already been submitted for consideration by all factions and groups, and today this decree will be registered," Parubiy said, requesting that the people's deputies review the draft before it is registered "so that tomorrow we could adopt the resolution in parliament, and so that it was a joint coordinated position and statement of the entire Ukrainian parliament," he added.
Read alsoPolish PM defends law on institute of nat'l remembranceAs UNIAN reported earlier, the Polish Sejm on January 26 voted for the bill submitted by the Kukiz'15 party setting a ban on promoting the so-called "Bandera ideology," with its historical roots stemming from Ukraine.
In this regard, the Ukrainian Foreign Ministry expressed concern, saying that Poland was trying to portray Ukrainians as "criminal nationalists."
The Israeli Foreign Ministry, in turn, called Deputy Ambassador of Poland in Tel Aviv for explanations in connection with the amendments in the draft law on the Institute of National Remembrance. In particular, it bans any claims that the Polish people or Polish state were responsible or complicit in the Nazis' crimes, crimes against humanity or war crimes, thus, it bill criminalizes allegations of the Polish nation's complicity in the Holocaust.
Read alsoWarsaw's scandalous law: will Poland succeed in an attempt to establish a "monopoly on truth"The U.S. Department of State also called on Poland to reevaluate the legislation regarding crimes committed during the Holocaust.