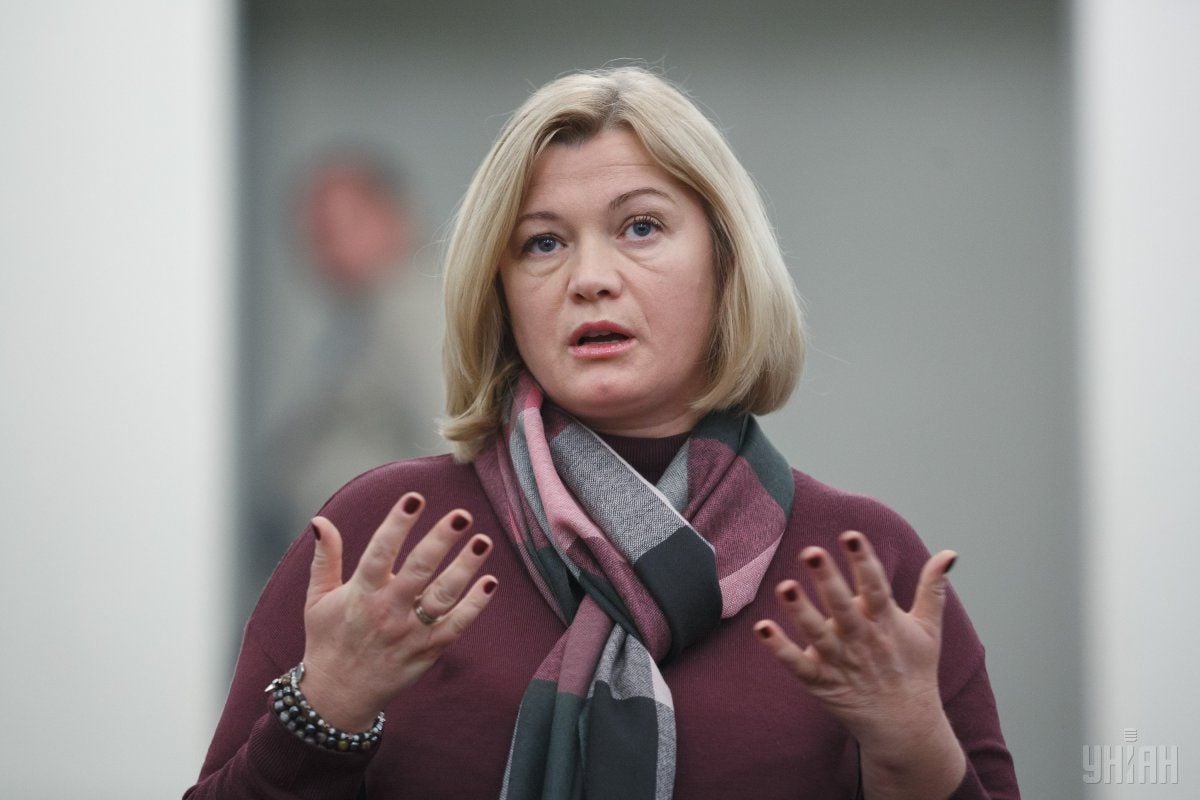 Iryna Gerashchenko represents Ukraine in the TCG's humanitarian subgroup in Minsk talks on Donbas/ Photo from UNIAN
Ukraine's envoy to the Trilateral Contact Group in Minsk talks on Donbas, Member of Parliament Iryna Gerashchenko says the war in Donbas, eastern Ukraine, cannot be stopped without an international peacekeeping mission.
"[Russian President Vladimir] Putin is not going to leave Donbas in the near future. His goal is to make it a frozen conflict, and he'll use the subject for further destabilization in Ukraine… Putin will stir things up in Ukraine pending both parliamentary and presidential elections, and thus a peacekeeping mission in Donbas is coming to the very fore," Gerashchenko told the parliament's Golos Ukrayiny newspaper.
In her words, the mission should have a temporary administration's mandate, which is in fact peace enforcement in the occupied areas.
Read alsoPoltorak: Russia would always create problems, then play peacemaker"The Russian Federation has not yet agreed to this, but U.S. sanctions against Russia can be used to influence negotiations on peacekeepers. Ukraine wants peace, we're interested in peace in Donbas, therefore we should exert entire leverage and continue pushing Russia for the full implementation of the Minsk agreements. But it will be very hard to bring peace back to Donbas without a peacekeeping mission," she added.
Gerashchenko also says Putin does not need Donbas or Crimea alone, he wants to create a new, post-Soviet empire.
As UNIAN reported earlier, Ukrainian President Petro Poroshenko did not rule out that a UN peacekeeping mission could be deployed to Donbas in 2018.