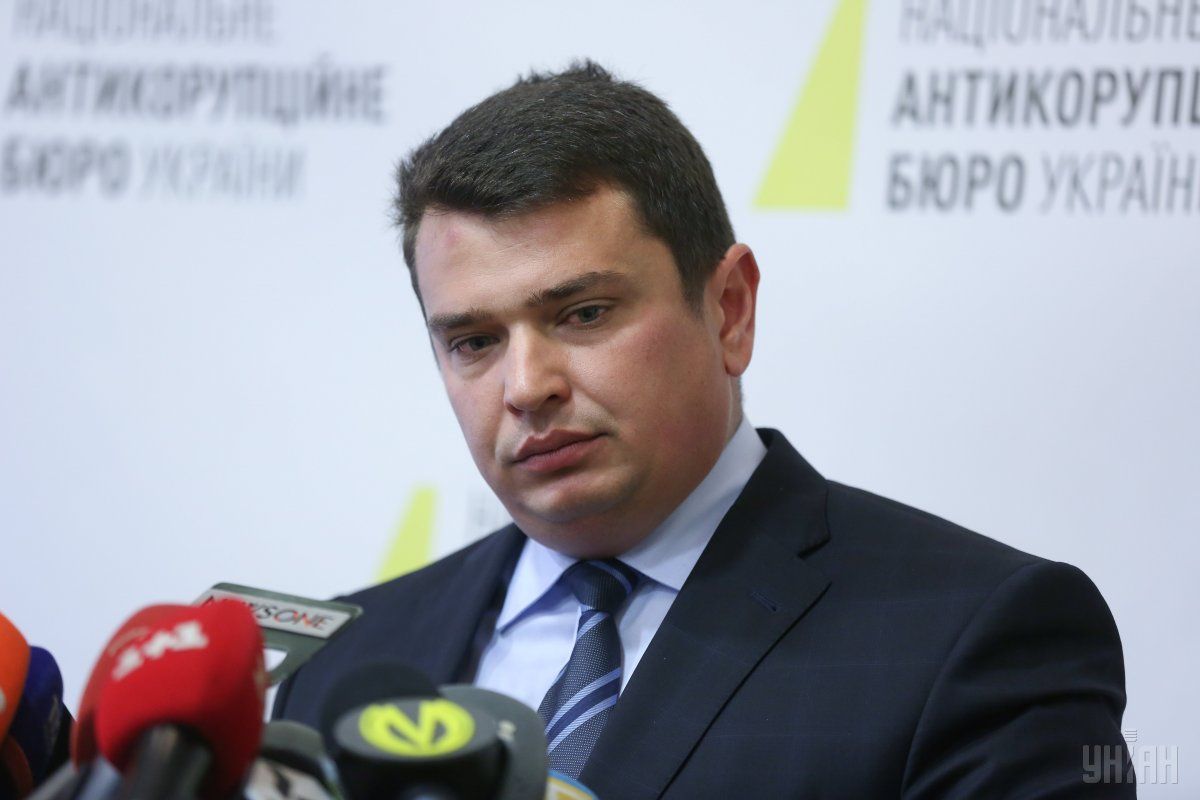 Photo from UNIAN
Director of the National Anti-corruption Bureau of Ukraine (NABU) Artem Sytnyk states that certain representatives of state authorities and law enforcement agencies in the second half of 2017 tried to destroy the NABU, while the resistance to their ongoing investigations has been mounting.
"Representatives of the authorities and law enforcement agencies did their utmost in the second half of 2017 to destroy the Bureau and remove its agents from posts. Nevertheless, I'm honored to submit a report [on NABU performance in the second half of 2017], which shows that the bureau has been working supported by both the [Ukrainian] public and international partners," he said at a joint press conference in Kyiv with Head of the Special Anti-Corruption Prosecutor's Office (SACPO) Nazar Kholodnytskiy on Feb 8.
"Over the past six months, there have been unprecedented attempts to exert pressure on the NABU and destroy our agencies, both the [Special] Anti-corruption Prosecutor's Office and the [National] Anti-corruption Bureau," he said.
"I am convinced that these attempts will continue, and we feel how much this resistance is growing with each investigation," Sytnyk added.
The official assured that the NABU would continue to probe cases despite all pressure.
"On my behalf, I assure that we will hold on and we are ready to continue doing the work we've been doing. You know that sometimes our operatives get arrested and personal data on our undercover agents is leaked on the internet. Of course, this does not help. But if someone thinks that we can be intimidated or that we will halt our work, they are wrong," Sytnyk added.