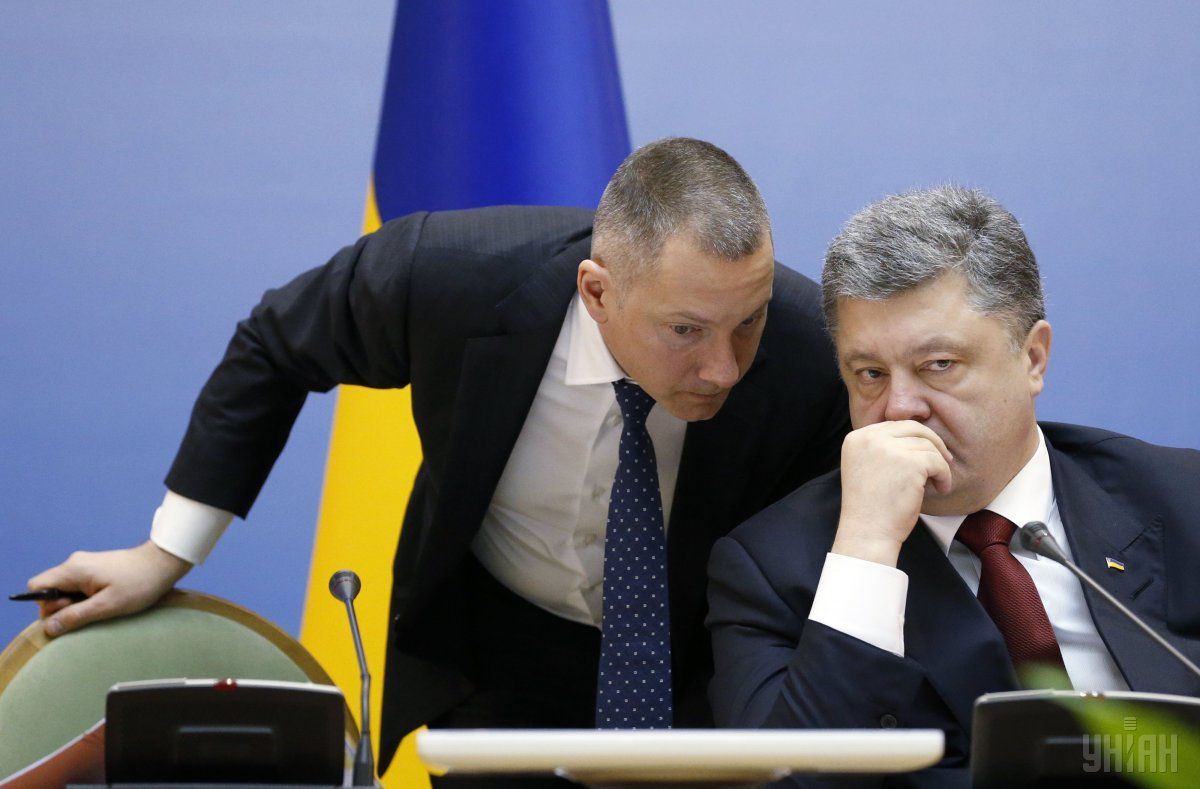 Photo from UNIAN
Ukraine's president has dismissed his chief economic adviser, Boris Lozhkin, hours after Al Jazeera contacted both of them over a story alleging they have received tens of millions of dollars raised fraudulently.
It is about a deal on the purchase of United Media Holdings (UMH), back in 2013, Al Jazeera reports.
Austrian officials investigated a $130 million transaction that formed part of the deal, on suspicion of money laundering. They later dropped the case, saying they had seen no evidence to suggest the money was dirty, partly because they had not received any information from their Ukrainian counterparts.
But a document obtained by Al Jazeera's Investigative Unit claims that the money paid for UMH came from a loan secured with stolen assets.
"Kurchenko put up $50m as security on that loan. However, a previously secret Ukrainian court order, released by Al Jazeera in January, shows the money was held in three Cyprus companies that were part of a huge "criminal enterprise", dedicated to the embezzlement and laundering of $1.5bn on behalf of the former Yanukovich government," the report reads.
It means that almost a third of the money that Lozhkin and his investors received for the sale was raised fraudulently, from a loan secured by stolen money and therefore with an illicit origin.
It is not suggested that the sellers knew about the dubious security for the loan raised by Kurchenko, but there are questions about what due diligence was undertaken at the time.
The investigation also notes that President Poroshenko has always claimed he had sold his three percent share in UMH in the months prior to the deal. However, an analysis of Cyprus company records by Al Jazeera indicates that, on the day of the sale, he still held the shares via a company in the BVI.
Read alsoDirty deal traced to three Ukrainian tycoons – Al Jazeera (Video)A spokesman for the president told Al Jazeera Poroshenko did not own, directly or indirectly, any shareholding in United Media Holdings on 28 October 2013. Accordingly, Poroshenko did not receive any money from the sale referred to in the inquiry.
Ukrainian and Austrian prosecutors declined to comment for this story. Al Jazeera is awaiting comment from Lozhkin.
As UNIAN reported earlier, on Feb 7, Ukrainian President Petro Poroshenko withdrew Boris Lozhkin from the National Investment Council and appointed Dmytro Shymkiv, a Deputy Head of the Presidential Administration, as the Council's acting head.