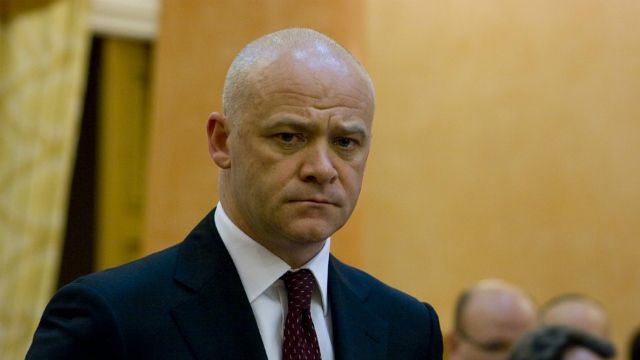 24tv.ua
Odesa Mayor Gennadiy Trukhanov has been detained at Kyiv Boryspil International Airport.
This fact was confirmed by the National Anti-corruption Bureau (NABU) of Ukraine, the Ukrainian online newspaper Ukrayinska Pravda reported.
The information about the detention of Trukhanov at the airport was also published by Ukrainian MP Mustafa Nayyem.
"Odesa Mayor Gennadiy Trukhanov has been detained by NABU officers at Boryspil airport. Gennadiy Leonidovych has not come to work for fifty days – since December 26 last year," Nayyem wrote on Facebook.
Read alsoMedia claim evidence emerges of Odesa Mayor's Russian citizenshipIn turn, NABU's press service told UNIAN, commenting on Trukhanov's detention at Boryspil airport: "We are checking it out. We cannot yet confirm or deny." Answering a question whether NABU had served Trukhanov with indictment papers, the press service referred to an official report dated February 13 on its website – on notifying Trukhanov of suspicion.
At the same time, spokesperson for the State Border Guard Service, Oleh Slobodyan, told Ukrayinska Pravda that Trukhanov flew from Warsaw to Kyiv on the morning of February 14. He was detained by border guards at the airport and handed over to NABU agents.
Trukhanov was immediately served with the indictment.
"The border guards handled this citizen as was instructed by one of the law enforcement agencies, informed the initiator. NABU agents arrived and served him [Trukhanov] with the indictment," Slobodyan said.
Trukhanov is suspected of embezzlement of property through abuse of power.