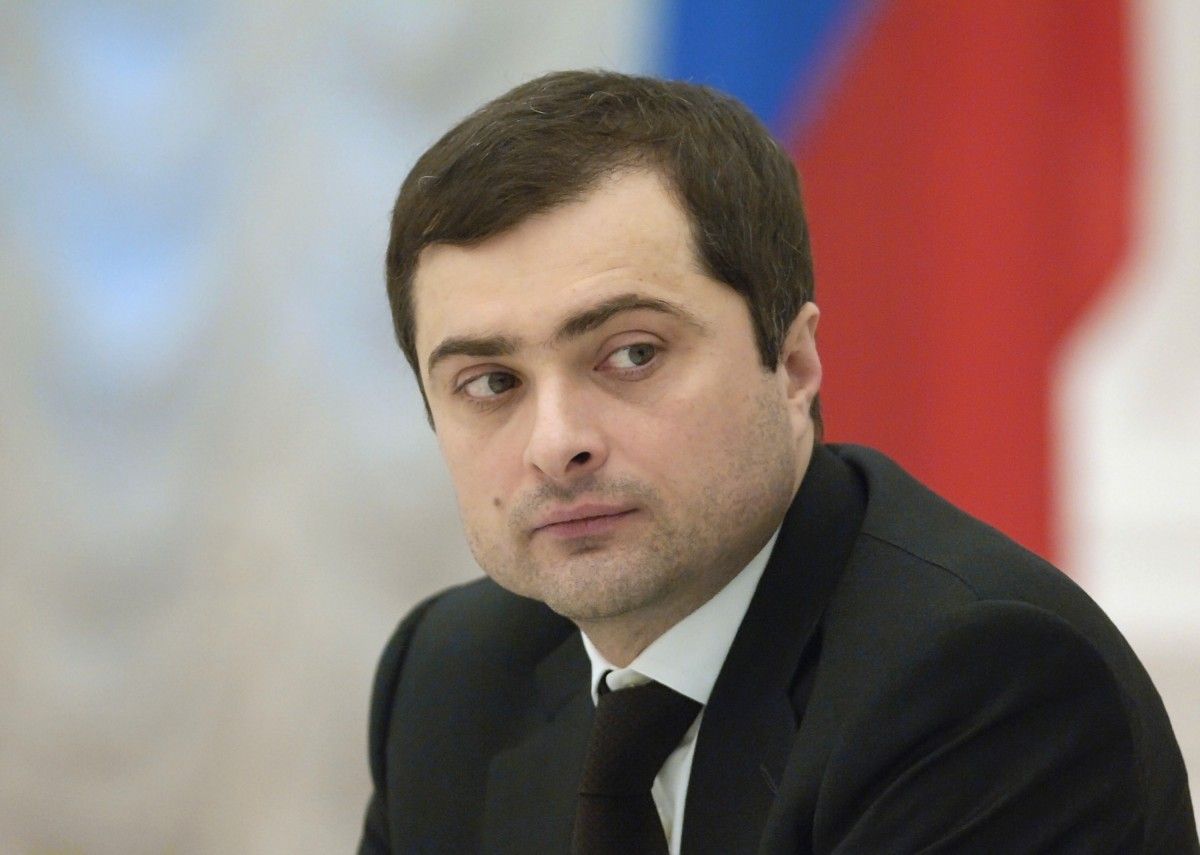 REUTERS
OSCE special representative to the Trilateral Contact Group in Minsk, Toni Frisch, did not disclose the fact of his meeting with Russian presidential aide Vladislav Surkov, according to Ukraine's representative in the TCC's humanitarian subgroup in Minsk, First Deputy Speaker of Parliament, Iryna Gerashchenko.
The Ukrainian official in a Facebook posting has called on OSCE officials representing the organization in the Tripartite Contact Group for Donbas settlement, to adhere to an unbiased approach to negotiations.
Read alsoUkraine talks resume in Minsk - mediaShe said that the Ukrainian representatives in Minsk today were confused with "the strange fact that the OSCE coordinator Toni Frisch, as it turned out, had met with Vladislav Surkov's adviser in Moscow and did not inform the group and the TCG about the meeting or its outcome."
"Before that, he categorically refused to visit the "lost" Russian [soldier] Ageyev at a pre-trial detention facility in Starobelsk, claiming it would be a political visit," Gerashchenko noted.
"We insist on an unbiased and independent approach of coordinators to their work, inadmissibility of the couloirism and on resolving all issues in the trilateral, not bilateral format. It's Ukraine-Russia-OSCE," Gerashchenko stressed.
She also said that the key issue raised by Ukraine's envoy to the TCC, Leonid Kuchma, was that of security and inadmissibility of armed provocations.
"He stated the unacceptability of provocations both from the side of the Russia-controlled areas of Donetsk and Luhansk regions and from Russia itself, and cited as an example the fact of provocative shooting toward Ukraine from the Ushakovka settlement on the Russian side. The Ukrainian side stressed that on the third anniversary of the signing of the Minsk Agreements, the key blocks remain unfulfilled: security and humanitarian ones, and we demand that the shellings be ceased, hostages and political prisoners immediately released, a border issues group created as well as security zones on the Ukraine-Russia border, with access of OSCE on a constant basis," Gerashchenko said.
Read alsoU.S. ready to help stop war in Donbas - VolkerShe also noted that "despite all artificial obstacles, we continue to work on the issue of hostage release".