Members of oppositional Klitschko's Bloc attempted to take representatives of the trade union organizations of Volodymyrskyi and Zhytniy markets as well as Kyiv Council members' assistances into the session hall on March 2 . This provoked an aggressive reaction of guards.
The latter jammed the entrance to the session hall and used force towards the Council members and the markets' representatives.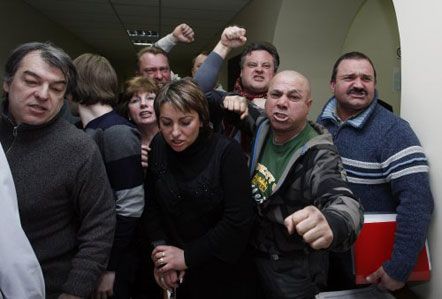 Representatives of the trade unions attempting to enter the session hall before the session of Kyiv Council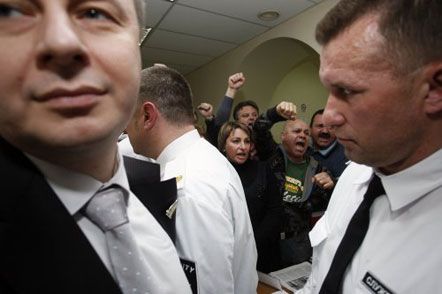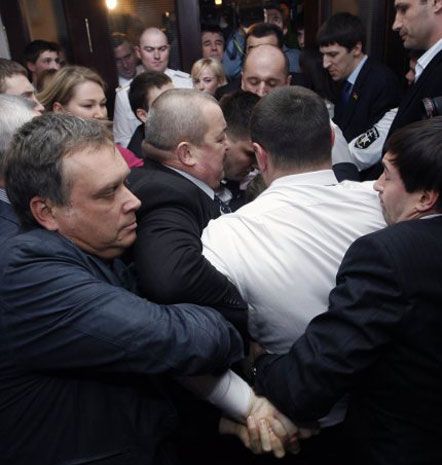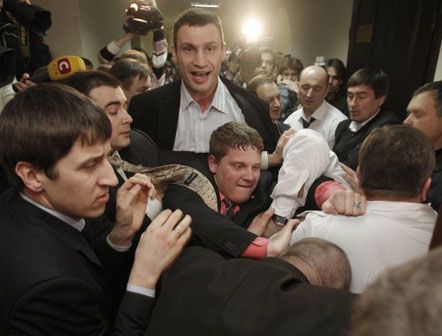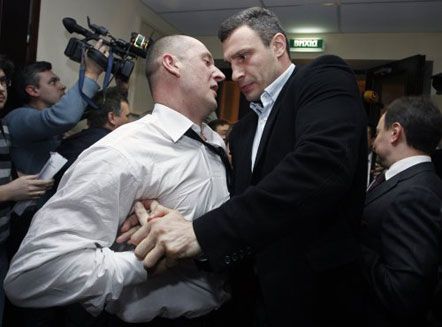 As a result, as UNIAN reported earlier, deputies met a protest of the prosecutor`s office and cancelled the decision on privatization of premises of Volodymyrskyi and Zhytniy markets.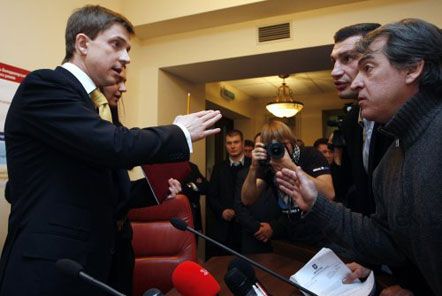 By O. Volynskyi
Photo by Andriy Skakodub /UNIAN