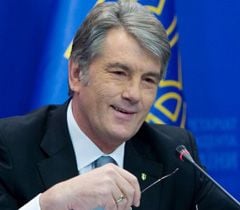 The Our Ukraine will call upon patriotic and democratic political forces for consolidation.
According to an UNIAN correspondent, chairman of the party Victor Yushchenko said this at the press conference today.
According to his words, today the Our Ukraine party is about to publicize a statement addressed to patriotic and democratic forces with an appeal either to unite into majority or form consolidated opposition in local power bodies.