Maydan is blocked with metal fence (photos)
The territory around the monument at Maydan Nezhalezhnosti in Kyiv has been blocked with a metal fence.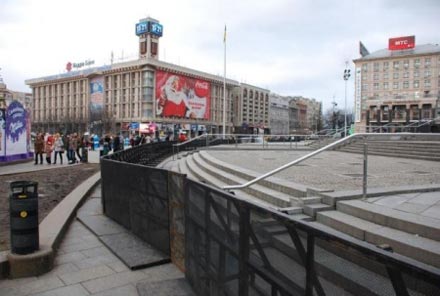 A concert stage that was at the square during the New Year holidays was dismantled. Only several big tents were left.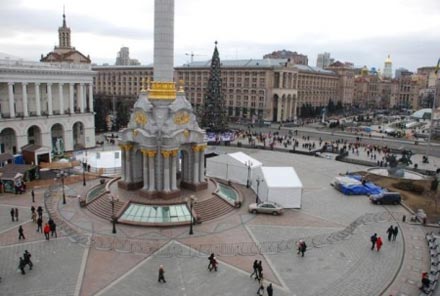 There is also a skating-rink at the square. Militia, military men and students of the Interior Ministry watch over the square.
As it is known, entrepreneurs will organize a rally today in Kyiv. Actions dedicated to Day of Unification of Ukraine will take place on January 22.
Photos Gazeta.ua
If you see a spelling error on our site, select it and press Ctrl+Enter