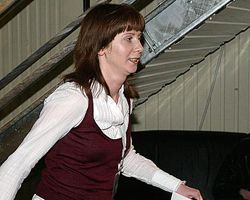 President of Ukraine Victor Yanukovych signed a Decree № 313/2011 on appointing Daria Chepak press secretary of the President of Ukraine.
The corresponding document is posted at the official web site of the head of the state.
It is known, earlier D. Chepak was editor-in-chief of "Savik Shuster studio" and director of TVC 5 Kanal.