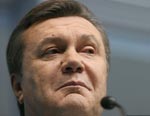 The visit of President of Ukraine Victor Yanukovych to the European Union is postponed.
The press service of the European Commission disclosed this to an UNIAN correspondent in Brussels.
"The visit is postponed for later period", the press service said.
At the same time the press service did not specify whose decision it was – the Ukrainian side or the European side.