Our Ukraine – People's Self Defence Bloc front-runner Yuriy Lutsenko is sure that some 80% of Ukrainians support the cancellation of deputies` immunity.
Yu. Lutsenko said this on 24 July in the course of the action, which marked the beginning of collecting signatures for canceling the lawmakers immunity in Ukraine. The action is initiated by Our Ukraine - People`s Self Defense Bloc.
The action took place in the Ukrainian House in Kyiv. Yu.Lutsenko was the first who put his signature under the demand, after which it was signed by the first five of the bloc`s electoral list: Our Ukraine party leader Vyacheslav Kyrylenko, Defence Minister Anatoliy Hrytsenko, Foreign Minister Arseniy Yatsenyuk, European Party Leader of Ukraine Mykola Katerynchuk.
Yu. Lutsenko noted that among those who support this action, there are representatives of both the orange and white-blue forces. They are convinsed that depriving lawmakers of their immunity will reduce the corruption level in the state and increase the responsibility level of deputy to their voters.
In his turn, V. Kyrylenko noted that the aim of the action is to gather the biggest number of signatures in support of the bloc's initiative in all regions. "It is a will of all the people", he stressed.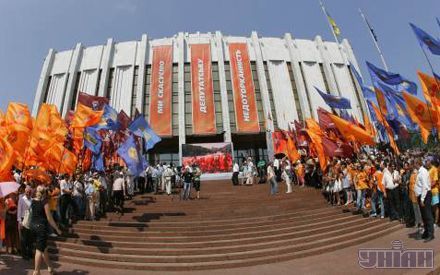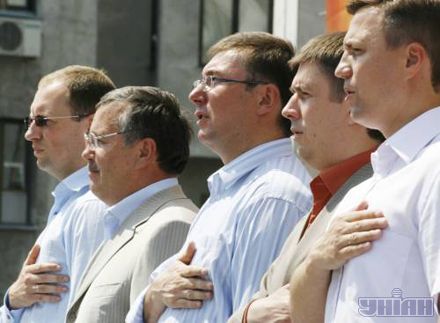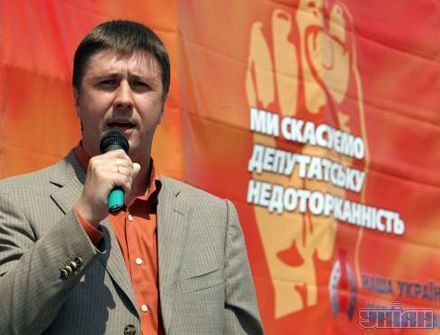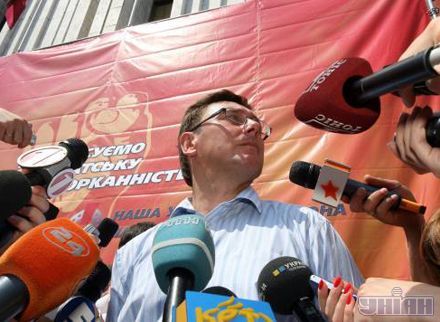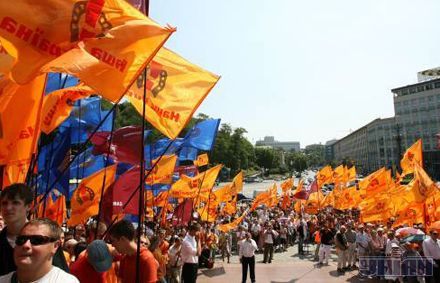 Photos by Oleksander Kosarev/UNIAN