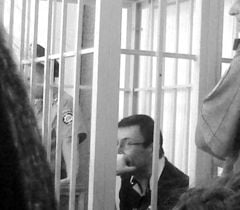 Former Interior Minister of Ukraine Yuriy Lutsenko felt unwell during the today's hearing of Pechersk District Court of Kyiv, which considers his case.
According to an UNIAN correspondent, lawyer of the ex Interior Minister Ihor Fomin addressed the court with a request to announce a technical break because Yuriy Lutsenko felt unwell.
Chair judge Serhiy Vovk announced the break for 10 minutes.