A fire in "Assol" restaurant-ship started in a district of "Arcadia" beach this morning - puffs of smoke can be seen even from a center of Odesa.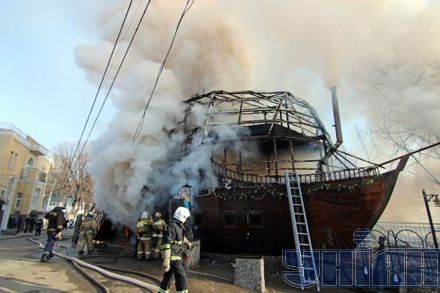 According to an UNIAN correspondent, several Emergency Ministry detachments that came to the place of accident are extinguishing a fire.
A narrow entrance to the restaurant is an obstacle for extinguishing a fire.
As it was reported earlier, on the night of January 18 "Strong House" restaurant was on fire, however, the fire was extinguished quickly. There are injured people among visitors and employees of the restaurant.