Rudkovskyi's brother in sport car took down bus station in center of Kyiv (photo)
Administrative record of evidence was drawn up on relative of ex Minister Mykola Rudkovskyi,  he will face penalty at UAH 850 or deprivation of driving permit for 6-12 months.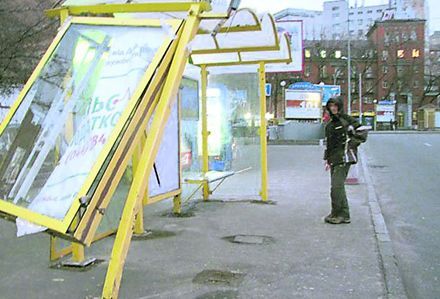 The station that was damaged by Rudkovskyi`s brother. Photo is by "Segodnya"
Expensive yellow sport car Chevrolet Corvette Z06 at USD 125 took down the bus station near "Parus" business center. According to "Segodnya" newspaper, brother of scandalous ex Transport Minister Mykola Rudkovskyi – Serhiy was in the car.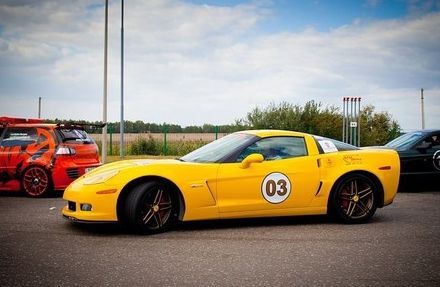 Sport car Chevrolet Corvette Z06 at USD 125, photo is from vkontakte. ru
If you see a spelling error on our site, select it and press Ctrl+Enter