Israeli soldiers wounded Ukrainian journalist
Correspondent of Weekly.ua magazine Tatiana Omelchenko was wounded by Israeli soldiers in Jerusalem.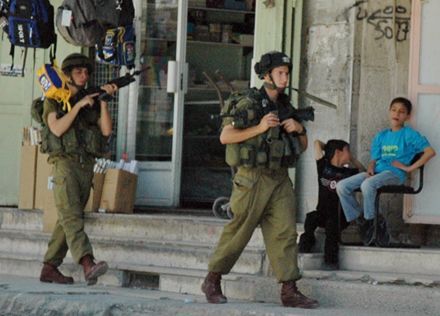 Israeli soldiers, photo from guide-israel.ru
According to
Segodnya
newspaper, an incident took place on March 30, when Palestinians celebrated traditional Earth day. The group of the Ukrainian journalists visited Jerusalem this day, where it was planned to meet with Patriarch Theophilos.
Representatives of the Ukrainian mass media were in the thick of the demonstration of Palestinians who demanded to create their own state and return of lands annexed by Israelis. Palestinians were chanting anti Israeli slogans and started throwing stones into Israeli representatives of law-enforcement bodies, who answered by shooting with rubber bullets and smoke pots.
It is said that T. Omelchenko was injured by a rubber bullet into popliteal area of the right leg. Palestinian physicians helped her. The journalists came back to Kyiv now.
If you see a spelling error on our site, select it and press Ctrl+Enter